Happenings
A short series of artistic happenings is one of the outcomes of the projects. We invited visual artists Wiola Ujazdowska, Melanie Ubaldo and Nermine El Ansari to reflect on concepts relating to public spaces such as inclusivity, belonging and visibility. They present installations and performative acts within the site-specific features of the Library.
Below you can find more information on each presentation in chronological order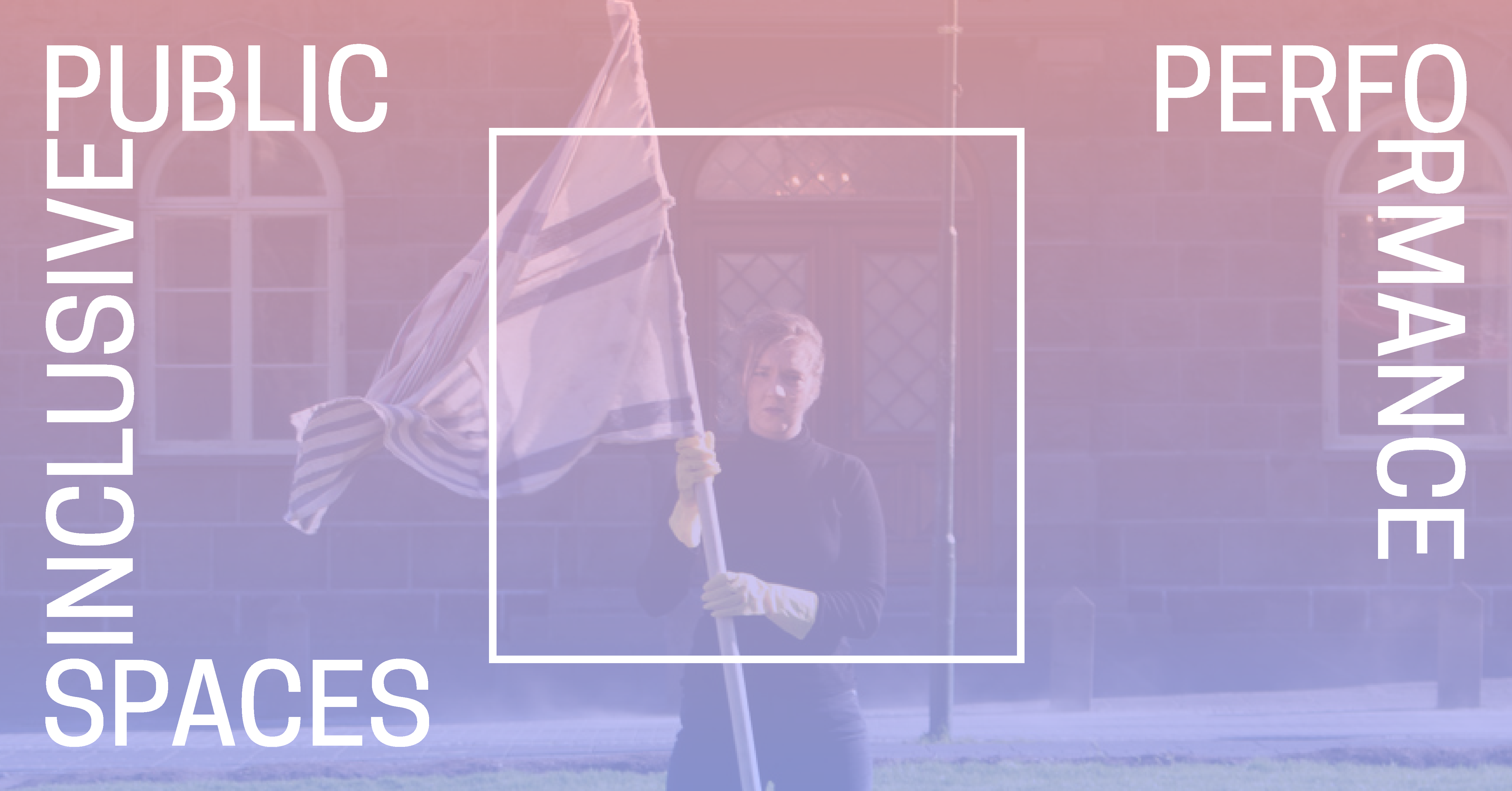 Wiola Ujazdowska "The Scandinavian Dream"
Performative talk, Grófin, 05.06.2020, 5.00 pm
Welcome to Scandinavia, where breathtaking landscapes comes along with innocent nations. Where wonderful history meets modern solutions with progressive ideas. Where people are happy and pure, living in a great cooperative with nature and themselves. Have you been wondering how can you be like them? What should you wear, move, talk? How to make your interior more hygge with a basic income? Look no further, this performative lecture will explain to you why you will never be like them. I will show you your place and how you can transform from being a 'lazy immigrant' to become one of those 'good hardworking immigrants'.
I will lead you step by step, how to become more invisible, so you will not destroy this image. And how you should be grateful.
Melanie Ubaldo "What are you doing in Iceland with your face?" 
Installation, 12.06.-19.06.2020
Not to be rude but...what are you doing in Iceland with your face? 
(exasperated sigh)

Nermine El Ansari "JÖKULSÁRLÓN 2014"
Video Installation, 26.06.-03.07.2020
About the art piece
by Hubert Gromny, curator
The video "JÖKULSÁRLÓN 2014" by Nermine El Ansari evokes powers of landscape and memory to transform each other and to question categories of time and space.
The gaze cast on melting glacier brings reminiscences which seems to signify geographical and chronological distance, but the body, regardless of its location, carries the memory. Act of remembering makes it immediately present. 
The echo of remote events comes with the repetitive chant of the ocean, the figure of connectivity. A continuous matter of water encompasses distant lands, and carries waves from Mediterranean Sea to North Atlantic, back and beyond. The personal dimension of time and space is a mode of navigation, which cancel the separation between global regions informed by their respective histories. A sound of the sea might have been the same a thousand years ago or a thousand miles away.