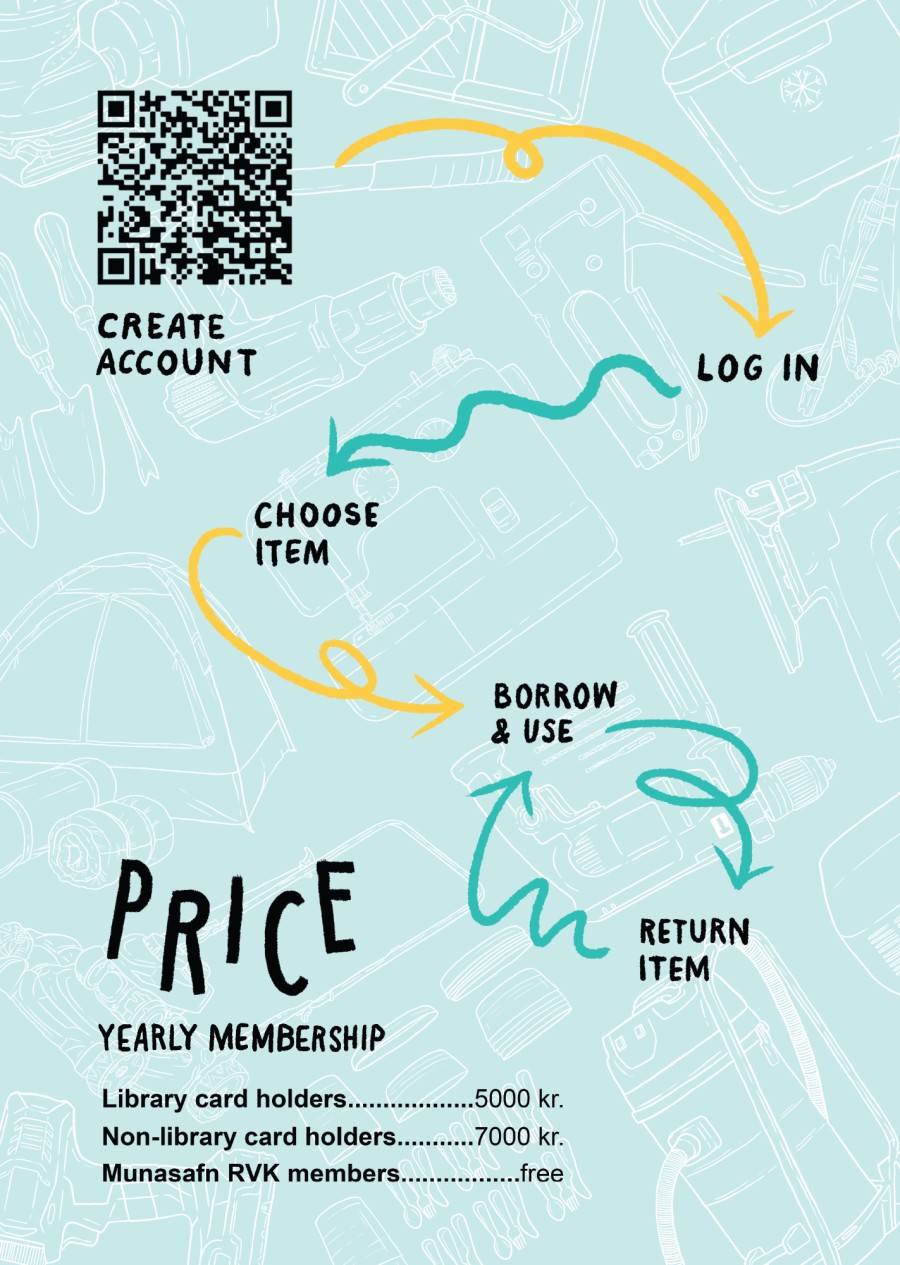 Hringrásarsafnið | Borrow useful items at the library
Welcome to Hringrásarsafnið
Libraries have always been part of the Circular Economy, but until now books have played a major role in our lending system. The library's users, have long called for more diversity in lending options, and the answer is Hringrásarsafnið!
Hringrásarsafnið is a pilot project in collaboration with Munasafn RVK Tool Library and we have self-checkout systems in Reykjavik City Library Grófin and Reykjavik City Library Gerðuberg. 
See below what items are currently available in the self-checkout at the libraries:
How do I become a member? How much is the yearly membership?
YEARLY MEMBERSHIP
For those who own a library card: 5000 ISK
For those who don't have a library card: 7000 ISK
For members of Munasafn RVK Tool Library: FREE
CLICK HERE TO BUY YOUR MEMBERSHIP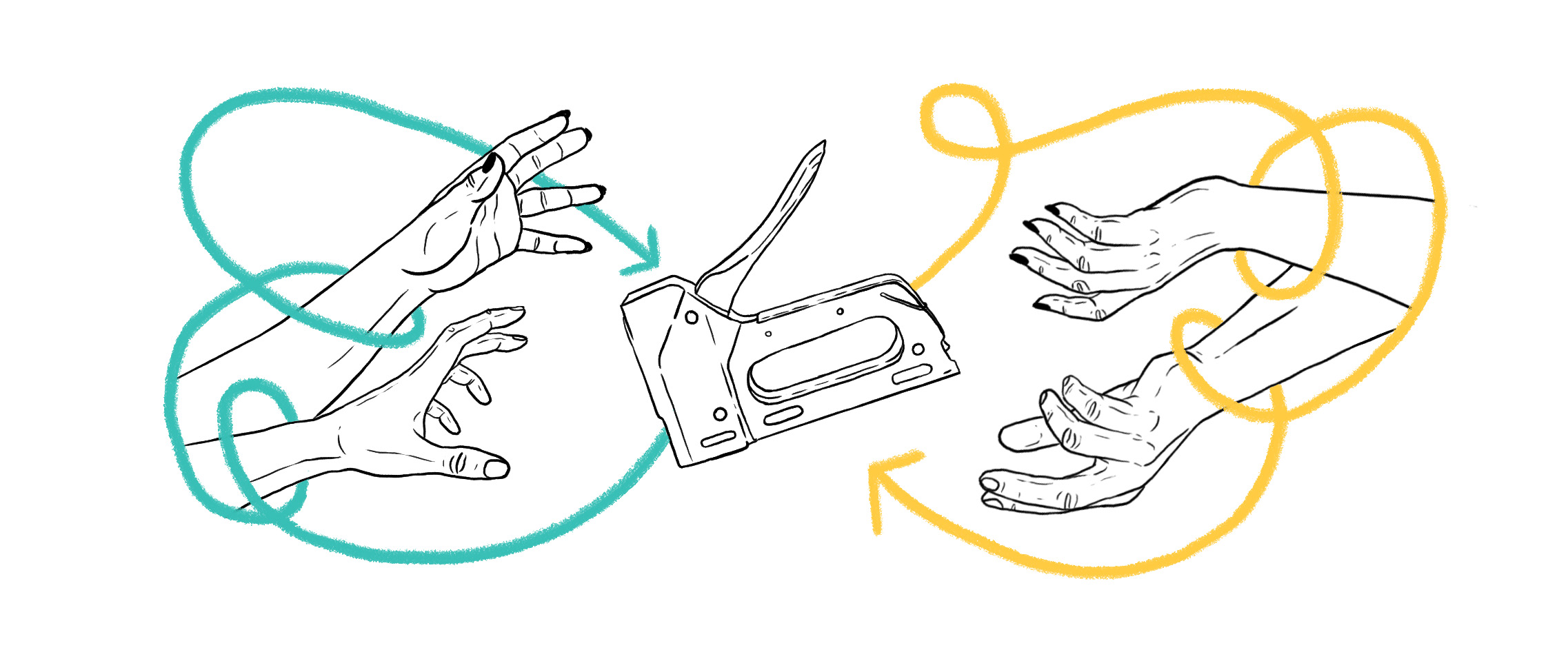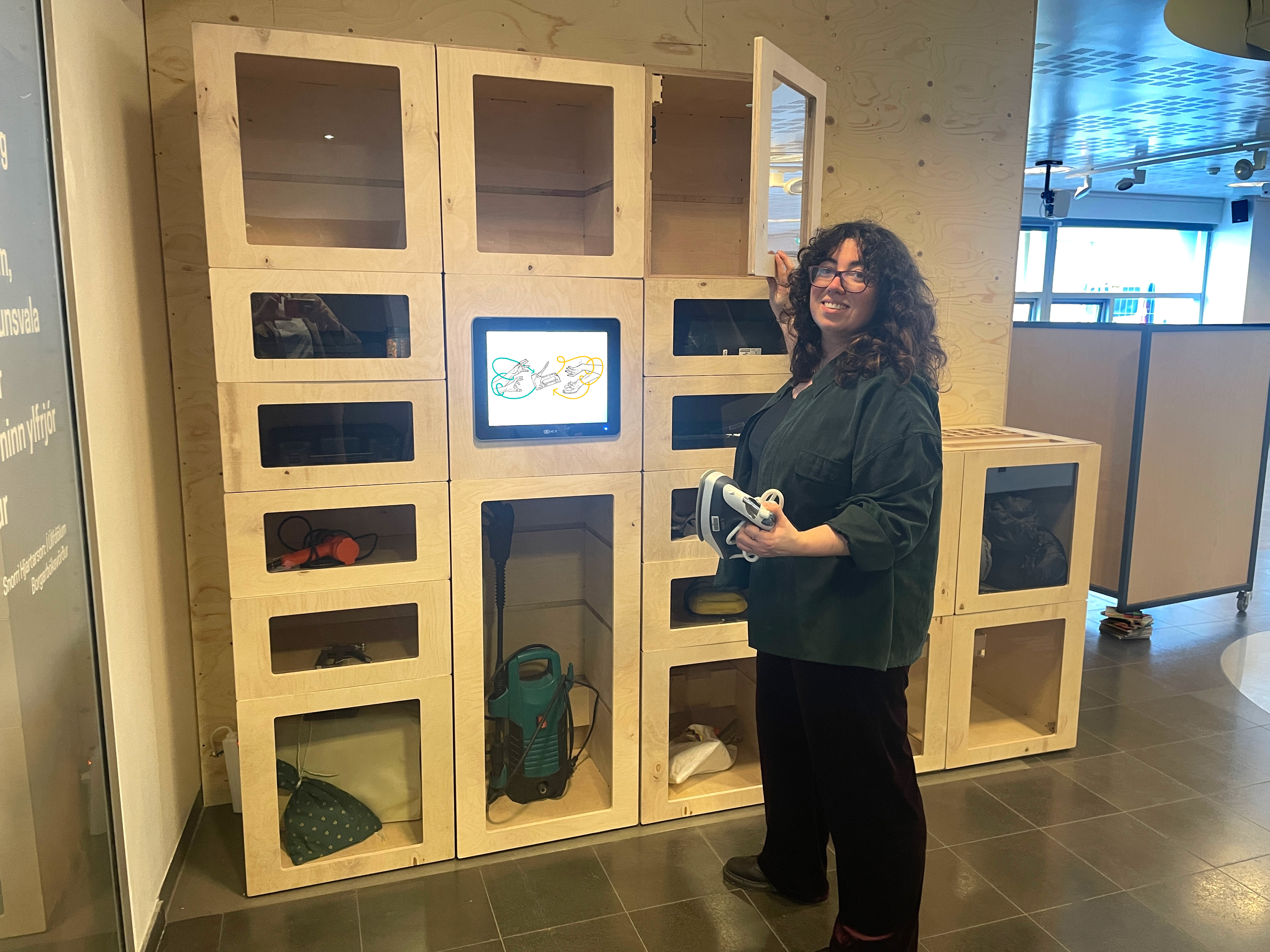 Join us and gain access, save money and reduce CO2 emission all by sharing!
Users buy a Membership subscription to the Hringrásarsafnið and holders of a library card receive a discount on the annual fee.