Organization and Practical Information
Founded in 1919, the Reykjavík City Library began operations in 1923. It is an all-round informative and cultural institution, its main aim being to offer equal access to culture and knowledge. One of its priorities is to ensure easy access for citizens of all ages to the library's services, information and the events in its cultural programme. The library plays a leading role among Iceland's public libraries and looks to the world's foremost libraries as models for its services, events programme, facilities and technical equipment. Work at the library is characterized by professionalism, respect, broad-mindedness and creativity.  
Among the aims of the City Library is to support democracy and to reach out to all citizens, irrespective of their age, gender, race, political opinions, religion, nationality or standing in society, to create a forum for people to cultivate their abilities, to stimulate users' spirits and creativity and to be unafraid of comparison with the world's best public libraries and cultural centers.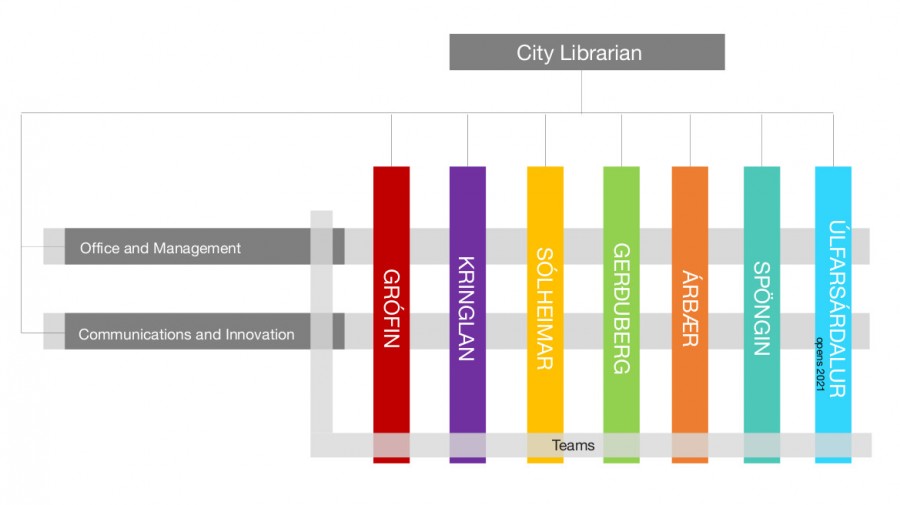 There are currently seven cultural houses administered by the Reykjavik City Library. The centrally-located departments attend to operations, publicity and innovation for the whole structure, and individual teams drawn from the staff of the cultural centres and the central departments handle various projects under the direction of team leaders.

The City Library is operated by the City of Reykjavík, coming under its Culture and Sport Division. It operates under the Library Act, No. 50 of 2012, the UNESCO Public Library Manifesto of 1994, Reykjavík City's Cultural Policy and the By-law for the Reykjavík City Library from 2015.