The Future Library
For the last three years, The Reykjavik City Library has been working to develop and implement a new vision in which its libraries serve as cultural and social hubs in the city's neighborhoods. A modern library should be a bright, spacious place for people to meet up with each other, a place of refuge for individuals and families, and a place where anyone, regardless of their socioeconomic status or nationality, can hang out and enjoy equal access to a variety of spaces, experiences, and information.   
Social innovation is growing and is not only manifesting in better service, but also in ways to address societal needs and in the city's support for environments that encourage community and participation. Libraries play a key role, and cities all over the world have been, or are, improving their existing operation or even building entirely new libraries that will serve as social hubs in neighborhoods and cities.
We introduced the concept of the future library at a Department of Education and Youth meeting at Reykjavik Town Hall on November 12th, 2018. We put forth three possibilities for a future library. See our report here (Icelandic only). 
In the report, you'll find examples of how libraries have developed abroad and here below you can watch a video featuring a few fun examples.    
Our goal is to develop our libraries to better serve the citizens of Reykjavik and provide them with facilities on par with the best library facilities abroad. 
Our work is guided by the principles of user-centered design and, as detailed in our strategic plan for our services, we seek direct input from our users, for example, through focus groups, web-based discussion groups, library guest surveys, and more. Seventeen imaginative children took part in an ideation workshop about the future library and a special think tank was held in May 2018. A summary of prior work and the 2017–2020 Reykjavik City Library's Services Policy was provided to participants of the think tank as inspiration for their work. The summary included key questions about user needs and staff expectations, as well as insight into how libraries are developing around the world today, both in terms of their design and their vibe. 
The goal of the think tank was to generate ideas and a future vision for the house of words at Grófin and its immediate surroundings.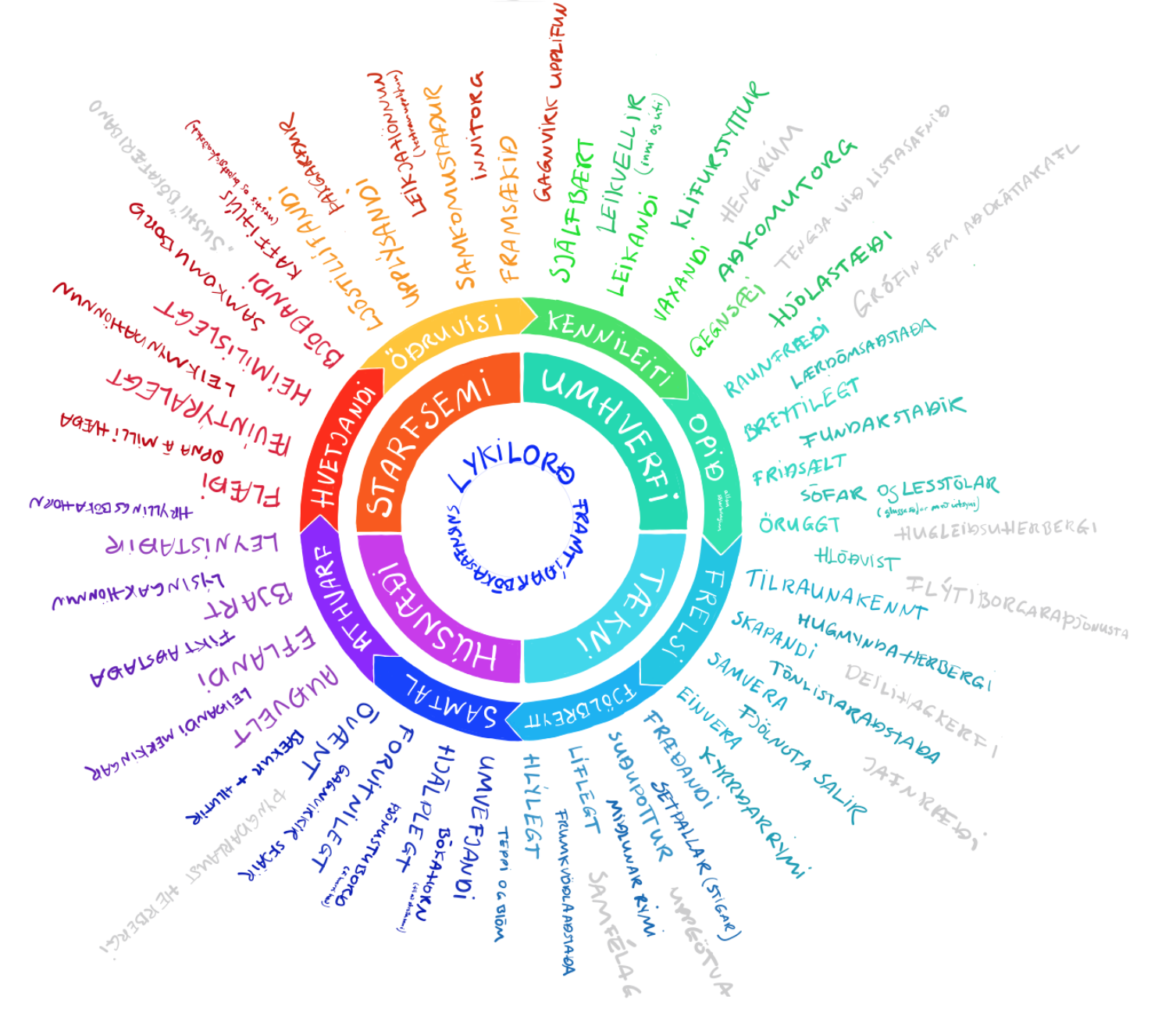 Months of work and the results of the think tank form the basis for the redesign and transformation of the building. It will be a great opportunity for citizens to acquire their own future library, a house full of words and activity. As outlined in the 2017–2020 Reykjavik City Library Services Policy, the goal is to create a comprehensive, modern service experience for the future. W ith the expansion of the Grófin library come many additional opportunities to expand the role of the library, to be a living social, cultural, multimedia, and creative hub and house of books for all citizens, and to increase access to basic city services—or to create a place for innovation in city services. Libraries can be platforms for the social innovation required in today's fast-paced times. 
Illustration above by Elín Elísabet