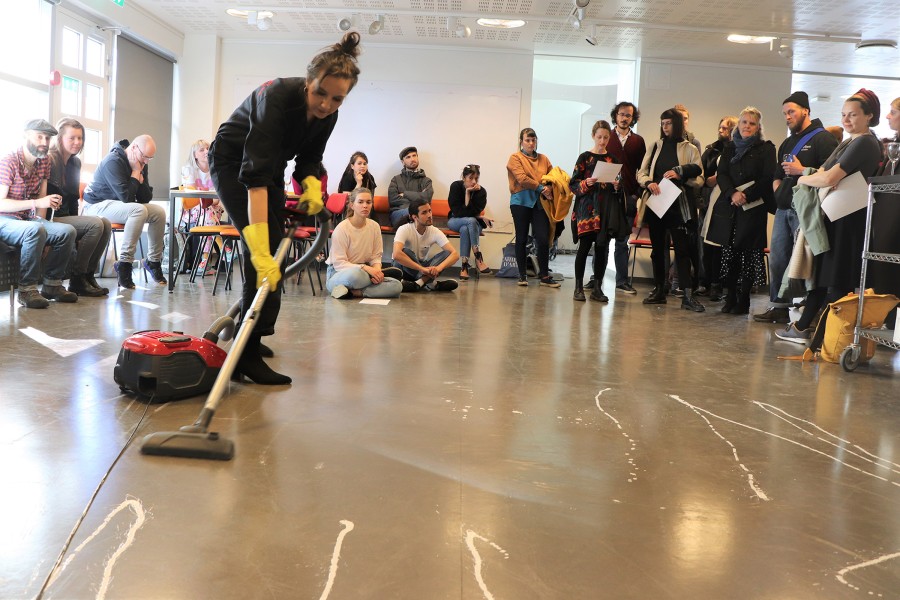 New Podcast | Belonging, Structure and Racism
Are our public spaces inclusive? Who has the power to take up space? Who has a voice? Can everyone say that they feel represented and that they feel they belong?
In a new podcast series the Reykjavik City Library raises questions relating to structural racism, cultural narratives, privileges and belonging. Artists, writers and activists examine inclusivity within the cultural sphere of Reykjavik. With the podcast the Library opens up a discursive space, guided by creative visions and innovative thoughts.
Listen to the Inclusive Public Spaces podcast here or on your usual podcast platform. New episodes published every Saturday, four in total (including the Introduction).
The podcast is a part of the project Inclusive Public Spaces, where artistic happenings also take place:
The Scandinavian Dream, a performative talk by Wiola Ujazdowska
-
What are you doing in Iceland with your face?, an installation by Melanie Ubaldo 
-
JÖKULSÁRLÓN 2014, a video installation by Nermine El Ansari
-
Are you interested in reading more on the topic of inclusion and diverse narratives?
A collection of readings related to the topic can be found here.
Further information on the project's think tank sessions, artistic happenings and the podcast can be found on the project's website
For further information please contact:
Dögg Sigmarsdóttir
Project Manager – Civic Participation
dogg.sigmarsdottir@reykjavik.is