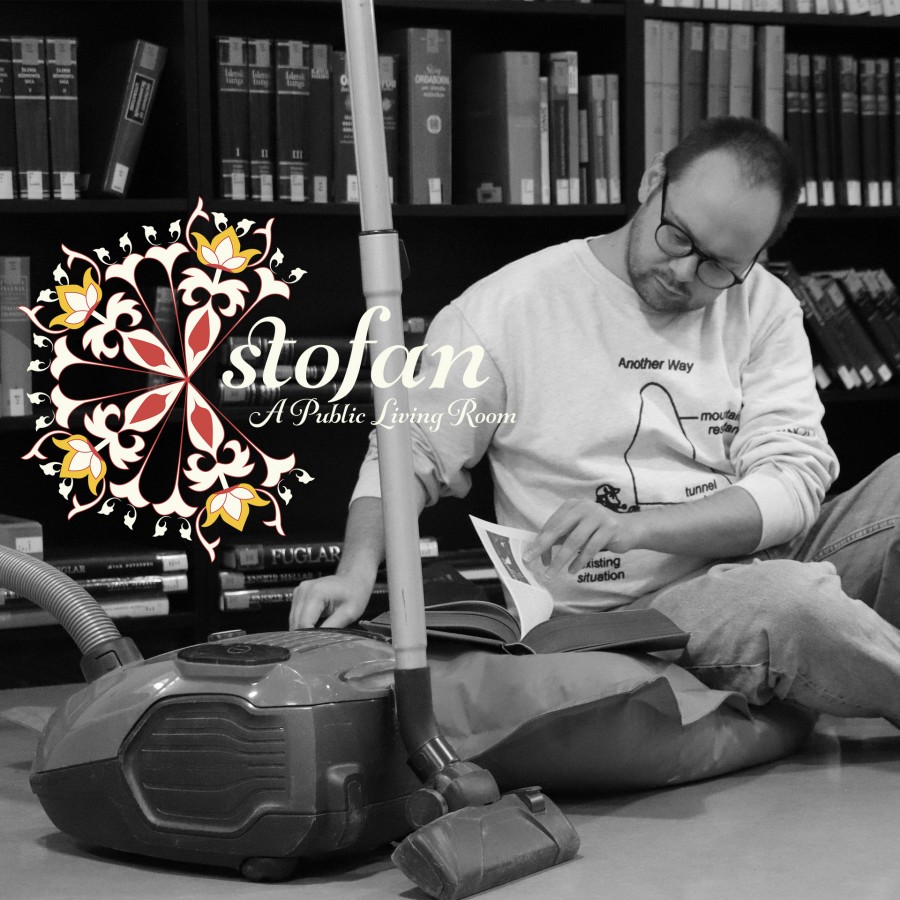 Information about the event
Stofan | Comfortable silence
Tuesday December 6th 2022
-
Tuesday December 13th 2022
Pétur Eggertsson our third participant in our second year of Stofan - A Public Living Room, invites you to his playful musical universe on the 5th floor of the library. 
What is an uncomfortable silence and what is a comfortable silence? A typical library silence.. Is that comfortable or uncomfortable?

Collectively, we can create comfortable silence: unforced and considerate but pleasing to the ears, mind and soul. A playful silence where we pay attention to small sounds and help them progress into musical entities. Instruments are often hidden and disguised as everyday objects, many of which can be found at a library. Find them - acknowledge them - try them. After a while we will be comfortable with our instrument and find comfort in their sound… and silence. We must step out of our comfort zone to find new comfort zones - to find a comfortable balance. Please join me for a moment of comfortable silence at Stofan, at the City Library.
Everybody welcome, we will meet on the 5th floor!
Find out more about his process in his interview with the library.
About Stofan
Once a month a new version of Stofan - A Public Living Room is created. A partner designs a temporary space in the city library with a focus this year on communication methods beyond language. Users are invited to experience the library with new temporary rules.
Further information:
Martyna Karolina Daniel, Intercultural Specialist
martyna.karolina.daniel@reykjavik.is