Information about the event
N°CAFÉ | Viltu tala íslensku?
Saturday December 17th 2022
We welcome you to a friendly environment to practice speaking Icelandic.
N°CAFÉ: Viltu tala íslensku is an Icelandic language café created by Norræna akademían and takes place at the library in a welcoming environment.
We meet on the 1st floor in Grófin in the Handicrafts corner.
All levels are welcome, no participation fee.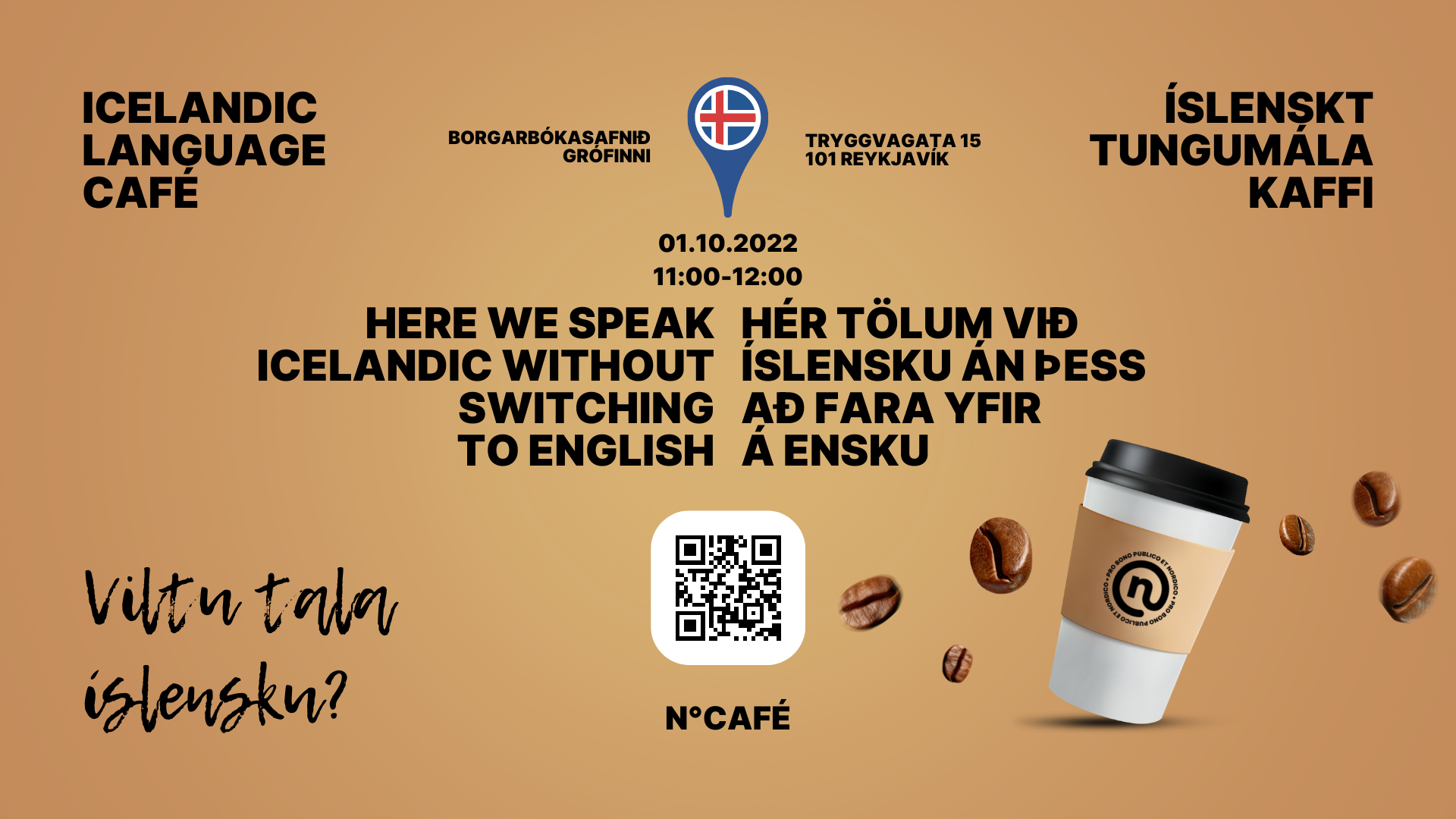 Further information
Ragnar Snær
hello@no.ac