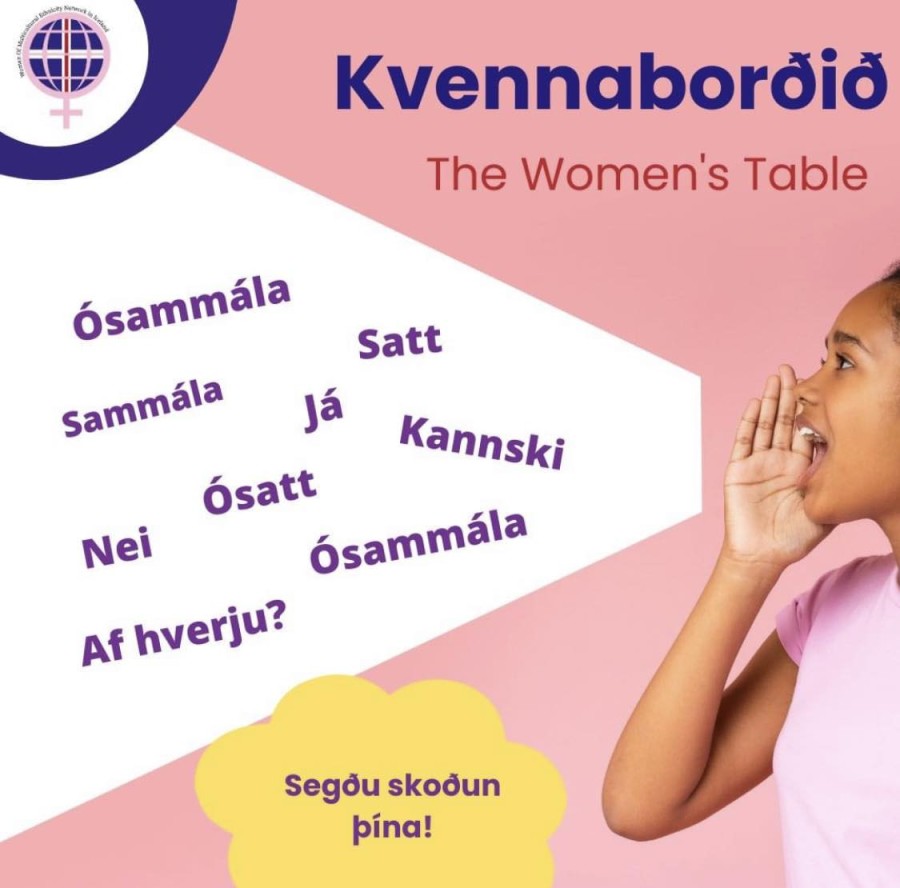 Information about the event
Talks & discussions
Language
The Women's Table | W.O.M.E.N. in Iceland
Saturday October 7th 2023
Come as you speak, speak as it comes! We would like to hear your opinion.
The Women's Table (Kvennaborðið) is a safe space for women of foreign origin to practice our Icelandic together. 
We discuss important topics like news, politics, social issues, literature, and education in easy language in Icelandic.
The Women's Table is a peer learning project by Women Of Multicultural Ethnicity Network – W.O.M.E.N. in Iceland.
The project is supported by Reykjavíkurborg and Controlant. 
All welcome and no participation fee.
We meet on the 1st floor in Grófin at Torgið.
Further information on The Women's Table
Marion Poilvez
marion@womeniniceland.is