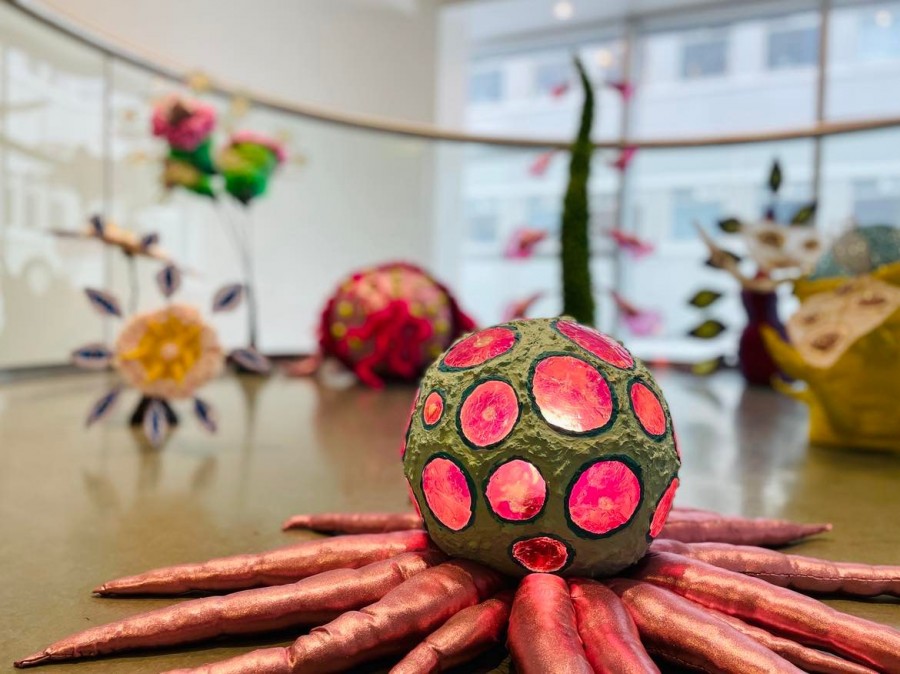 Information about the event
Exhibition | Utopia
Thursday September 8th 2022
-
Sunday October 23rd 2022
Location: 2nd floor, the Circle
The exhibition Utopia offers a window into the adventurous world of microorganisms. This installation consists of large sculptures made out of diverse materials. The exhibition pieces are inspired by cells, bacteria, plants and insects, together bringing forth the enchanting little realms that lie hidden all around us.
Alda Ægisdóttir (b.1999) is an artist from Reykjavík. In addition to having participated in numerous joint exhibitions, she held her first private exhibition in the spring of 2021.
Alda works with a range of different mediums but all of her work relates to an alternative exotic world. She has been creative from a young age and draws much of her inspiration from the playfulness of youth. Alda is an art student at the Iceland University of the Arts.
There will be a workshop related to the exhibtion.
For further information:
Guðrún Elísa Ragnarsdóttir, Specialist
gudrun.elisa.ragnarsdottir@reykjavik.is | phone: 411 6145