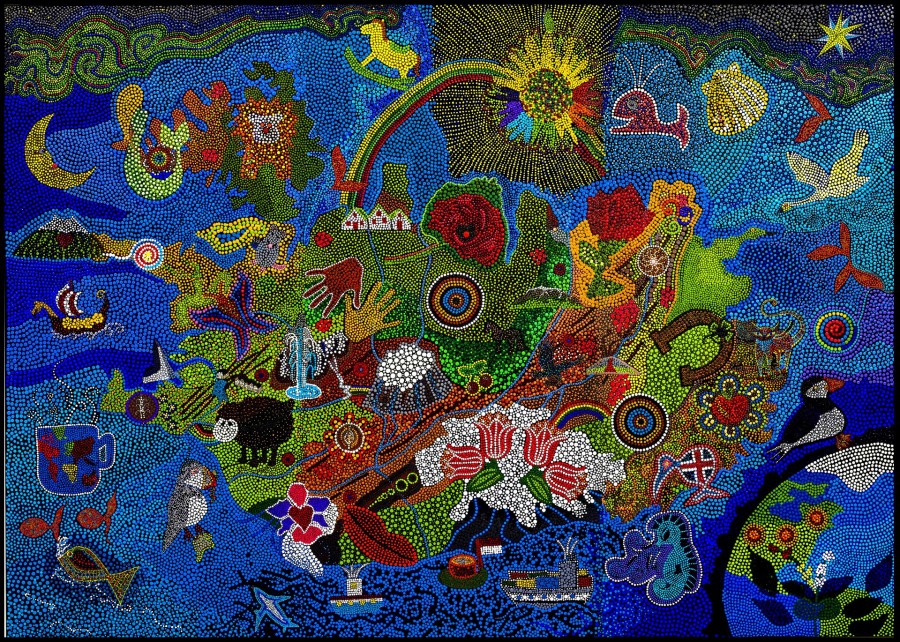 The Story Circle Map of Iceland
The Map of Iceland was painted 2013 by 35 women who have participated in the Women's Story Circle. They come from 18 countries and now live in Iceland. To make the panting they used the method of the indigenous people of Australia, which entails that many work together to create artworks. The painting shows a colorful map of Iceland with the personal symbol of the women who made it.
The exhibition also includes pictures where the authors of some of the symbols / illustrations explains the idea behind it.
Women's Story Circle is a collaborative project of the City Library and W.O.M.E.N - The Federation of Women of Foreign Origin in Iceland and has been in operation since 2008. The Story Circle is a forum for women to exchange stories, share their experiences and cultural world in a creative environment. All women are welcome to participate.
The Map of Iceland was designed for the company Kaffitár for use in cafés, coffee package and other promotional materials.