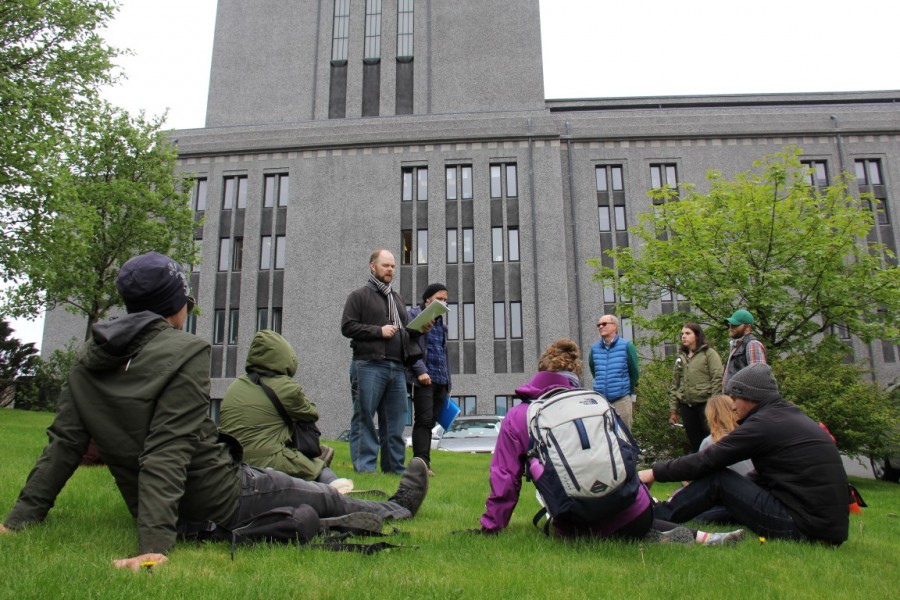 Dark Deeds | Literary Walks in English
The guided tour can be booked by appointment for groups of up to 30, for a fee of 40.000 ISK.
Reykjavík City Library has offered literary walking tours, mainly in downtown Reykjavík, since 2003. The goal is first and foremost to promote Icelandic literature in an original and fun way, but also to show the city as a literary site in different times and to cast a new light on our daily surroundings. 
Reykjavík Culture Walks App
The Reykjavík Culture Walks app is a collection of guided walking tours of the city, curated by The Reykjavík City Library, Reykjavík UNESCO City of Literature and other cultural institutions within the city.
The app is available at iTunes of iOS devices and at the Google Play Store for Android devices.