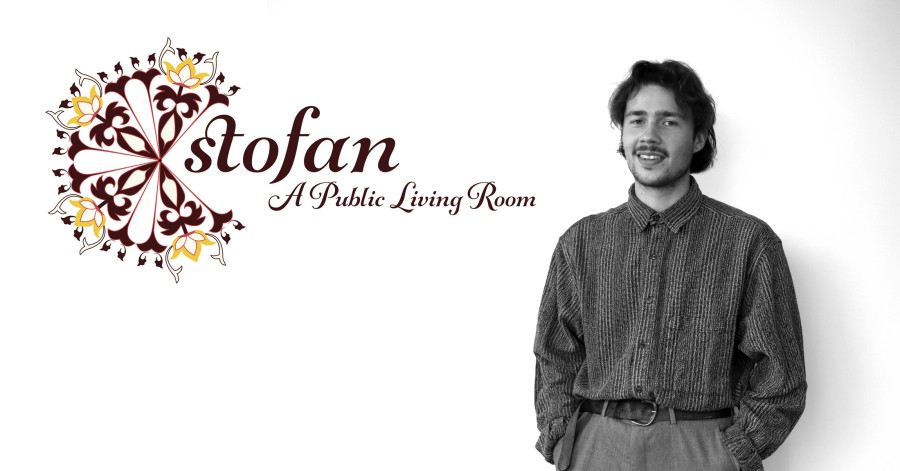 Information about the event
Janosch opens Stofan | A Public Living Room
Tuesday September 28th 2021
Janosch Bela Kratz opens the first conversation in Stofan | A Public Living Room of his own design. 
In this first edition of Stofan I want to continue my research about foreign communities in Iceland and their cultural history and importance. I will involve parts of my graduation project from MA Design at LHÍ to nurture the conversation. In the centre of the discussion will be the benefits and problematics of the Facebook community "Away from home – living in Iceland", a private group with more than 21 thousand members with immigration background of all kinds. The content of the group is problematic when it comes to political opinions, discussions about racism and nationalism but it stands out as an archive of knowledge about almost everything a foreigner could possibly face in Iceland. A very exciting space, intimidating but important to create a discussion. With the conversation I am trying to bring the community into the physical world. And raise questions like: Why do people feel the need to share about topics like racism in this group? What is their aim? What do people want from this group and what can it even give you back? Is the moderation done good? And how does one even manage this big of a group with hundreds of posts every week? Everyone who is interested in this discussion is very welcome to join us.
Janosch´s Stofa is placed on the 2nd floor in Grófin. 
Conversations are monthly happenings that take place in Stofan | A Public Living Room. A partner creates a temporary space, pics a topic and chooses who to start a conversation with. Each version of Stofan is open for a week. 
Event on Facebook.
Further information on the project:
Dögg Sigmarsdóttir | Project Manager Civic Participation
dogg.sigmarsdottir@reykjavik.is