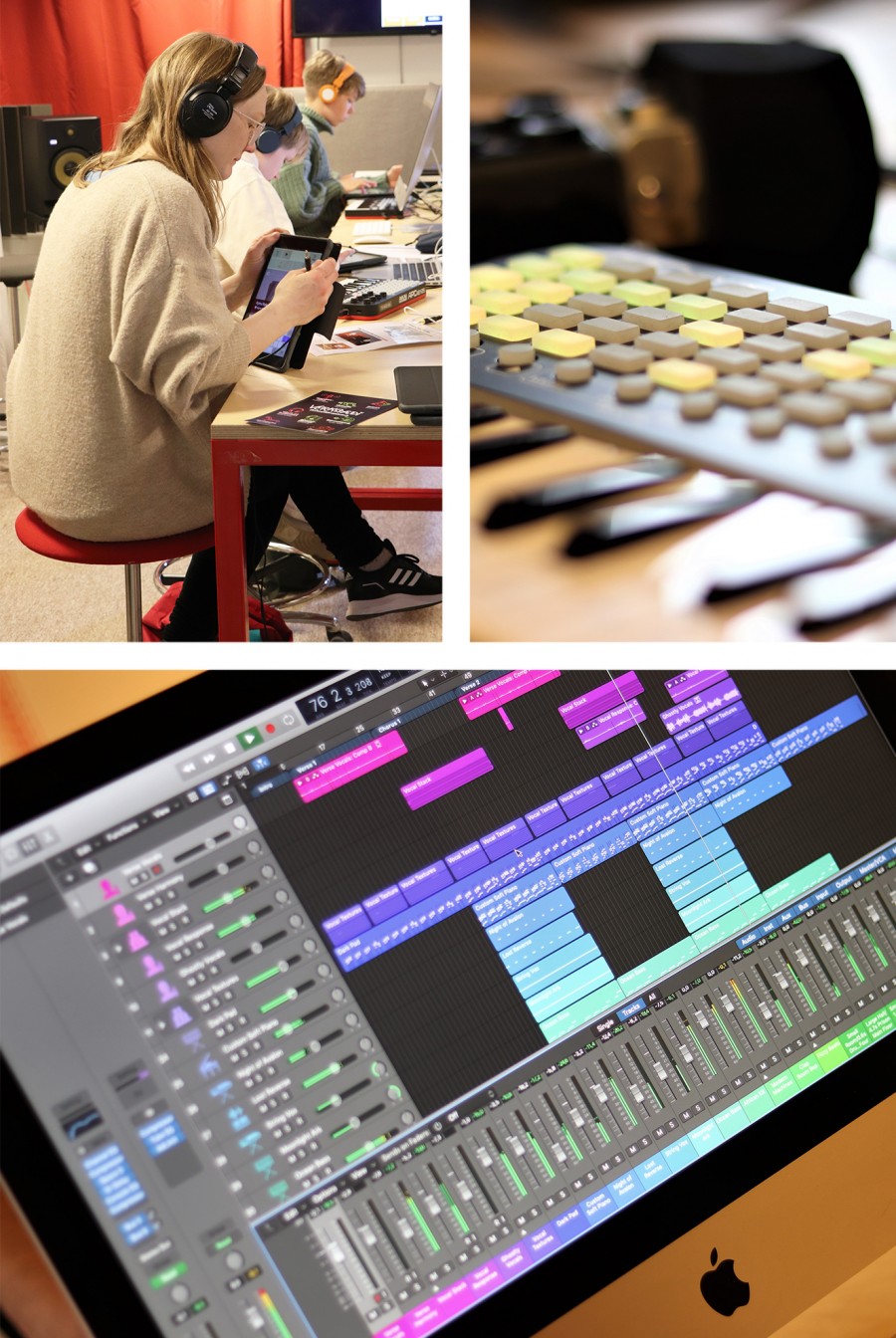 Information about the event
Makerspace | Open House assistance in Grófin
Wednesday December 14th 2022
Do you want to learn how to edit a photo in Photoshop, to cut a video or compose and record your own music? 
 
Every Wednesday at 3 - 6 pm there is an Open house - free assistance in the Makerspace on the 5th floor in Grófin. Everyone is welcome to join us, get assistance using the tools and technology available, work independently or simply try things out and get creative!
The Makerspace is fully equipped with several iMac computers, midi keyboards, music programs such as Ableton Live, GarageBand, Logic Pro X and Reaper. For those who are interested in multimedia we have Adobe Creative Suite and Final Cut Pro for all kinds of editing and designing. 
The open house is for 13 years and older but younger children are welcome when accompanied with adults. 
Completely free, no registration, no previous knowledge needed - just show up and have fun!
If you know how to use the programs and gadgets in the Makerspace, but just lack the facilities to create, you can always book the space outside of the open assistance hours. Here you can view the gadgets available and book it at your convenience.

All about the Makerspace.
Event on Facebook


For more information: 
Karl James Pestka | Verkefnastjóri Verkstæða
karl.james.pestka@reykjavik.is