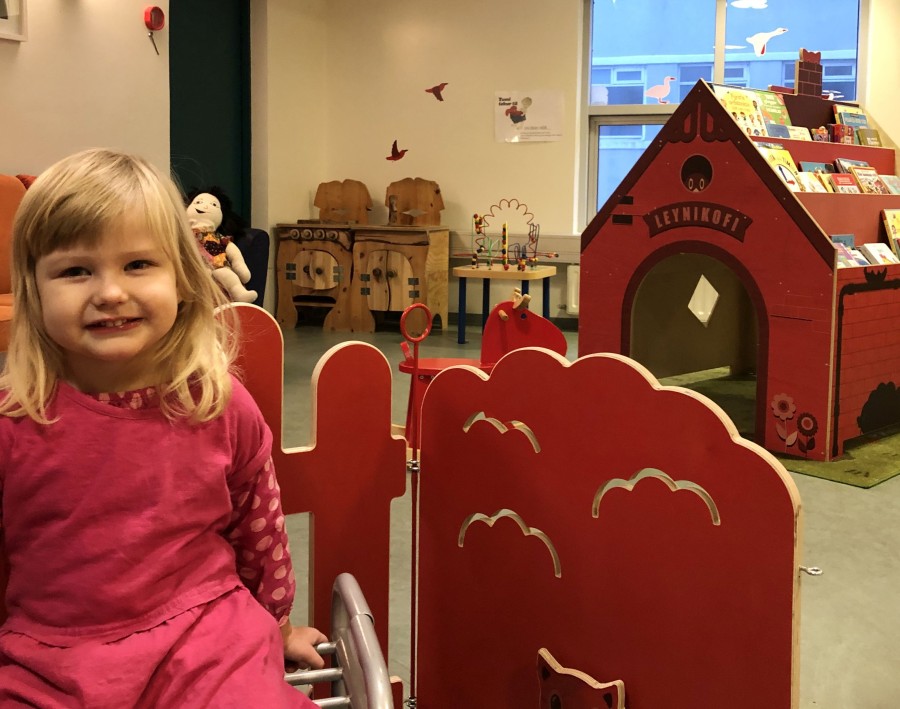 Information about the event
Toddler Time | Playgroup
Thursday August 11th 2022
We warmly welcome carers with preschool children to Toddler Time, every Thursday at 10:30 am - 12:00 pm, to chat, play and sing. A member of the library staff leads the singing and sometimes even plays the guitar! There is a lovey selection of books, toys and instruments to enjoy.
At the library there are plenty of interesting books and magazines to borrow, about parenting and looking after young children. Not to mention all the wonderful children's books for ages 0 – 99 years old.
Free entry, everyone is welcome.
All about our Children's Departments.
For further information: 
Bára Bjarnadóttir
bara.bjarnadottir@reykjavik.is | tel. 411-6100