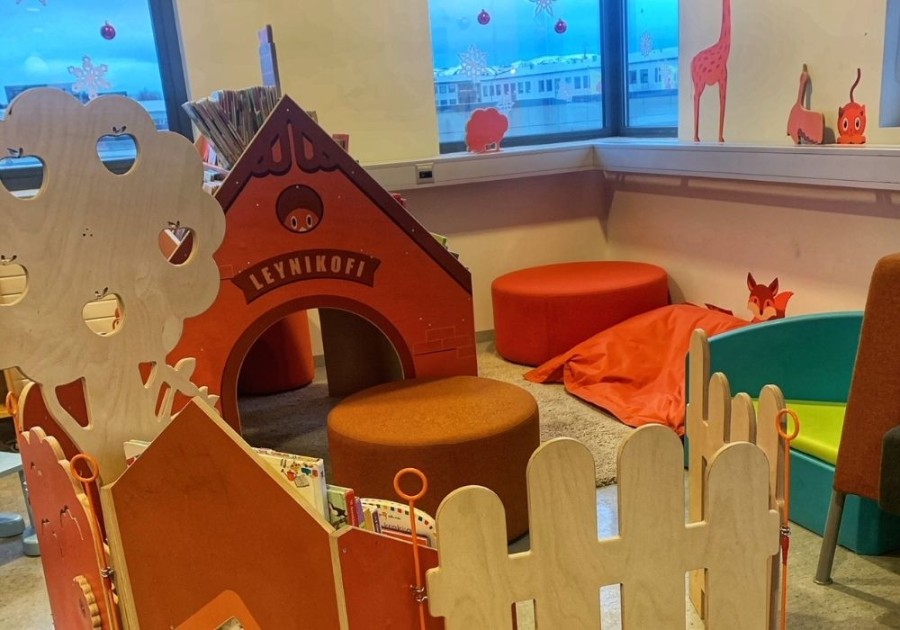 Árbær Children's Department
At the Children's Department in Árbær you can find a wide selection of books, music and DVDs for children of all ages. Boardgames and puzzles are also there, which you can either play on site or lend out. Sometimes we even take out the coloring boxes. The children's area has sofas, pillows, cushions and a secret cabin where the youngest readers love to spend time reading books and play. Jigsaw-puzzles and teddy bears make the area a fun place for the kids to enjoy themselves and the rack of costumes is also very popular. 
There's hot coffee for the grownups, to be enjoyed with a magazine or a good book, while the kids are occupied.