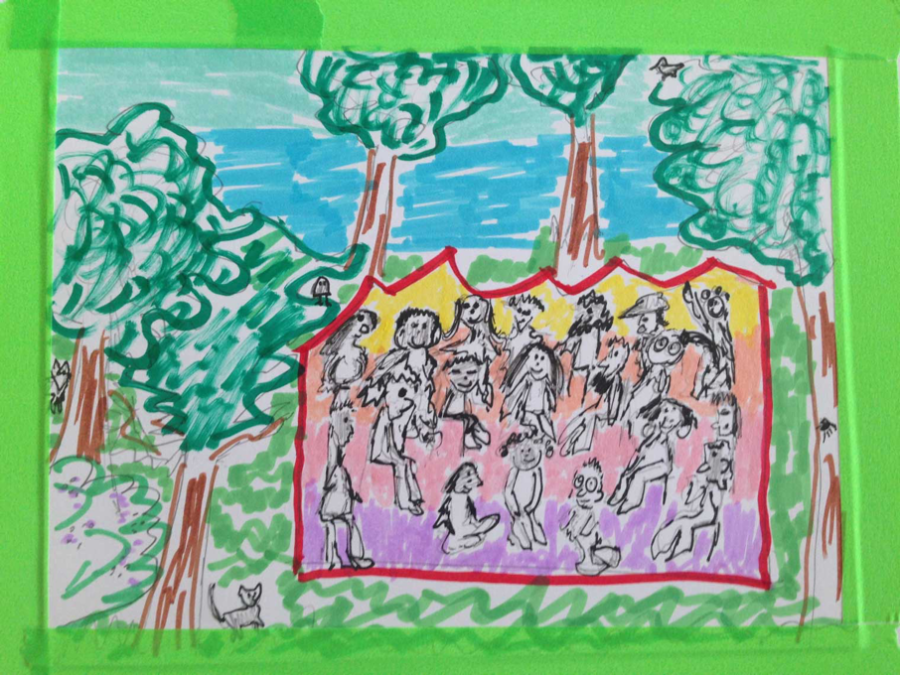 Information about the event
Children
Talks & discussions
Young people
Tent sessions | Magical tent #3
The Magical Tent is a place where people can learn from each other.
Things that people usually don't learn, told by voices that are not always heard, from different parts of society and the world. In the Tent Sessions, we invite a few life experts, a.k.a. witches of the neighborhood, that will share their wisdom and spells for life. Most of all, this evening will be a excuse to unwind, listen to stories and lay/sit in a cozy tent (like children with endless time ahead).
language disclaimer: this event is multilingual and people joining are welcome to speak their preferred language when sharing their stories
See you there! Camila & Elisabeth
About Gerðuberg Calling
Gerðuberg calling is back with a new year on the theme: TOGETHER. Our winning applicants, Camila and Elisabeth, will be investing the library space during the months of April and May and we can't wait to collaborate with them on their project! Their beautiful proposal is called Every word was once a medicine and it was chosen for its experimental and innovative aspect in connecting the community around a common collaborative build of a tent.
Further Information
Martyna Karolina Daniel, Intercultural Specialist
martyna.karolina.daniel@reykjavik.is