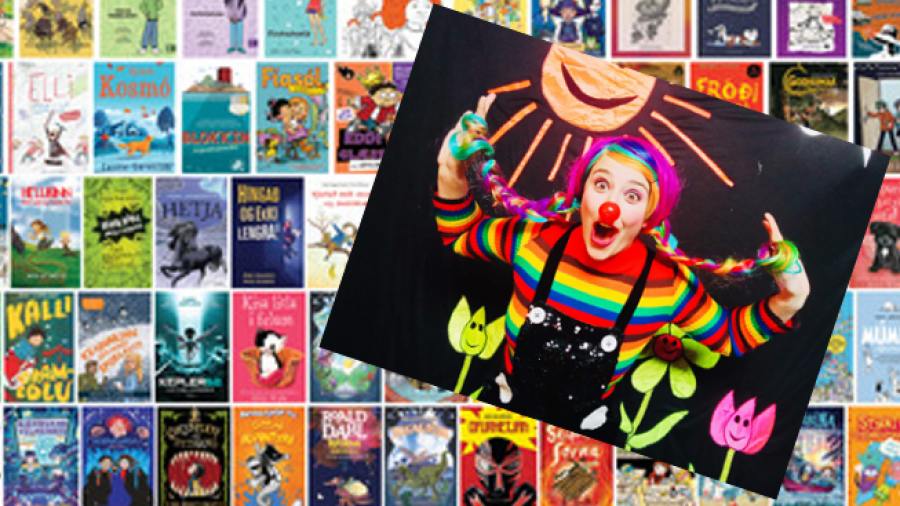 Information about the event
Children's Book Choice | Nominations Celebration
Location: The Book Squere, 1st floor
Max participants: 17 - please book a seat here below
We would like to invite all book loving families and other bookworms to an exciting, fun and festive time, where we will announce which book the children chose as their favorites at the Childrens Book Choice. So please join us for this exciting time on the first day of summer.
Children from all around the country have chosen the best 5 children´s books that were published in the year of 2020. The categories are two; the best five Icelandic books and the best five translated books.
The books that were chosen will get to stay in the competition to win the main price. Children will be able to vote on their favorite book on KrakkaRÚV
Ten lucky children that have voted for their favorite books will get a special prize.
In the end of the ceremony Silly Suzy, the playful clown from USA will cheer us up. She loves to juggle and making new friends. 
Everybody´s welcome!
General information about Covid-19 restrictions at the library.
For further information:
Ingibjörg Ösp Óttarsdóttir, project manager for children and youth
ingibjorg.osp.ottarsdottir@reykjavik.is | s. 411 6146