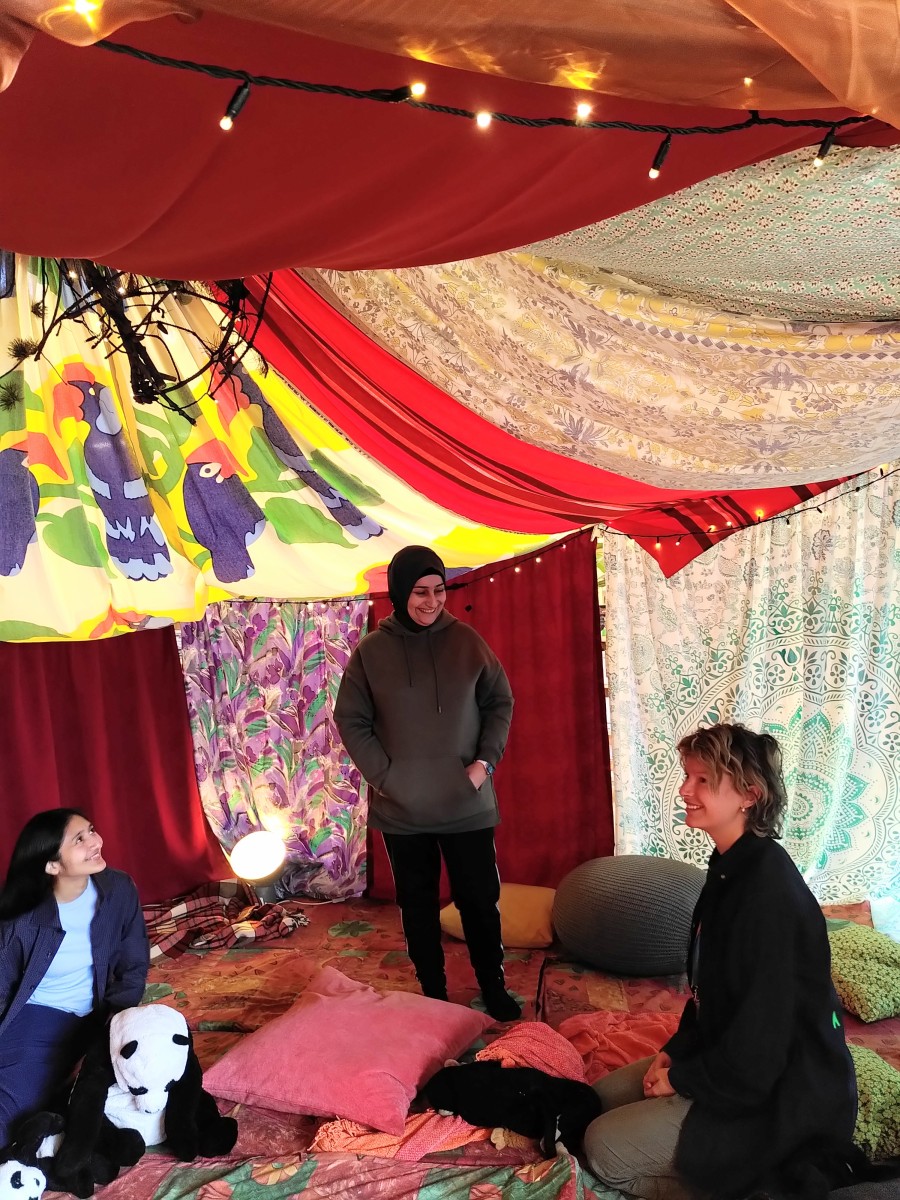 Every word was once a medicine | Camila Rápalo & Elisabeth Nienhuis
Gerðuberg calling is back with a new year on the theme: TOGETHER. Our co-creators, Camila Rápalo and Elisabeth Nienhuis invested the library space during the months of April and May and worked on the collaborative built of a tent inside the library space. They organized an event to decorate the tent with children from the neighborhood and got the precious help from Hiba at the family center to sew the entire structure.

Several tent sessions were held inside the tent and users of the library got a chance to share their stories and wisdom inside the tent in a cosy circular setting that felt very privileged and safe.
Camila and Elisabeth called for witches, big or small, to come and share their special interests and life stories inside the tent:
"We think there is a witch in everybody – big or small. Witches have been present in all kinds of cultures around the world, and therefore known to us all. Witches have the ability to heal physical and spiritual illnesses. They are carriers of generational knowledge, they teach without discrimination and keep the community united. We would like to create a place within the library where witches feel at home. So, we're going to build a magic tent! A tent where people can listen to each other and learn from voices that aren't always heard, from different ages, and parts of society and the world." 
About Gerðuberg Calling
Gerðuberg calling is a project that seeks creative collaborations to enrich the cultural program and get to know more diverse approaches that support the future vision of the library as a public space open for all.
Further Information
Martyna Karolina Daniel
Intercultural Specialist
martyna.karolina.daniel@reykjavik.is