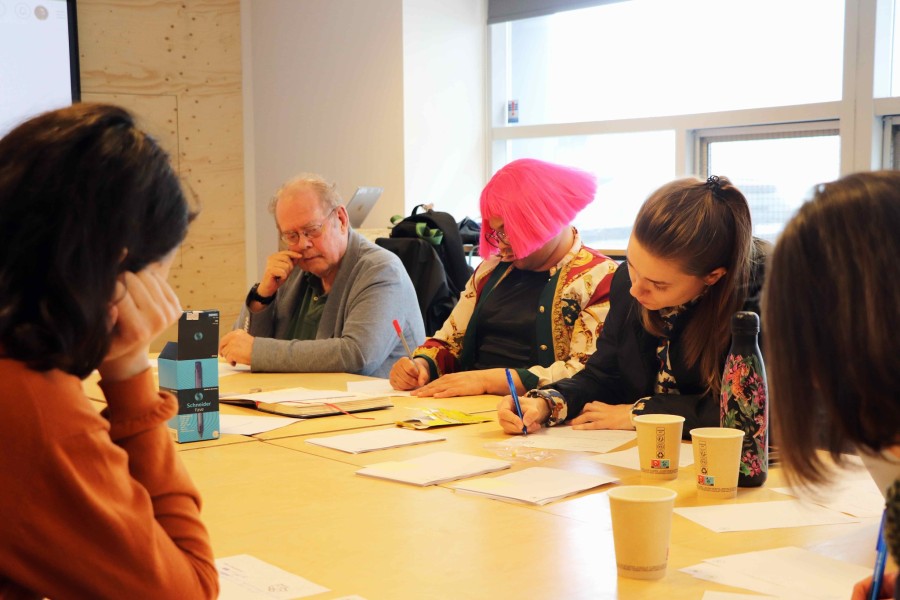 What counts as a neutral language?
Are you sometimes unsure which language is best to use to communicate with everyone at your workplace? Our society is a multilingual one and we would like to discuss how we can find ways to include all, when we share information and knowledge. The idea for the discussion came from our next-door neighbors, the community of creatives working in hafnar.haus and the challenges they face in their day-to-day work environment. The library started to develop ways to approach the topic with East of Moon, who facilitates co-creative solutions to societal goals, and is one of the creative bodies within hafnar.haus. 
The open conversation started in Grófin, the downtown location of Reykjavík City Library, where participants discussed what counts as a neutral language in an intercultural workplace. The exchange was facilitated by Anna Marjankowska and Arnar Sigurðsson who led the participants through the process of identifying challenges, sharing ideas and projects relating to the topic. The objects of the conversation were transferred to the digital platform to explore further after the exchange: 
Participants were asked to register on the platform to share with others which challenges or ideas they care about by clicking the heart "I care about this" button on the submission page. New participants could at any point join the platform and contribute to the exchange by scanning a QR-code on a physical exchange board at the library or using the link to the platform.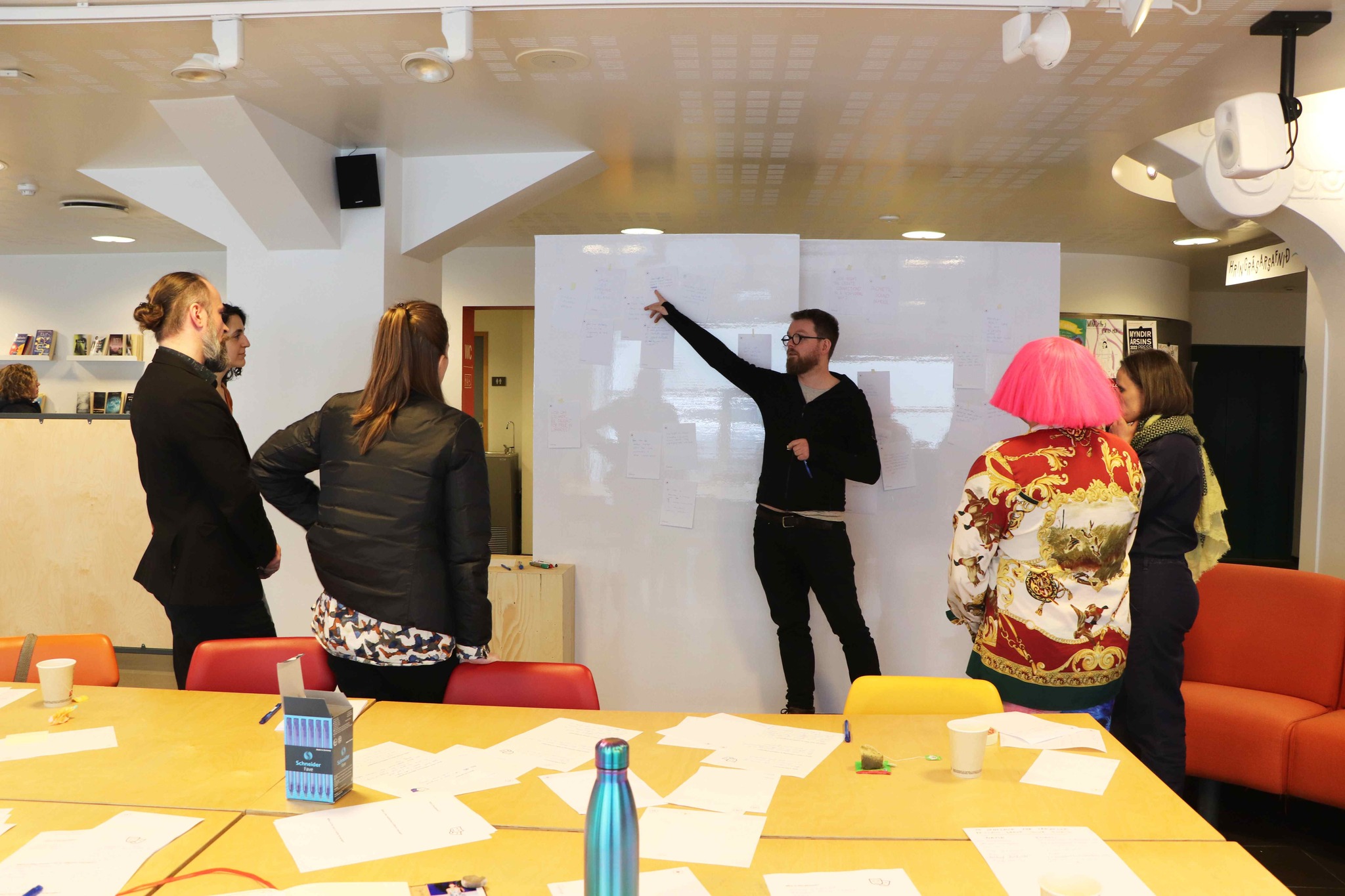 The aim of this open democratic exchange was to find ways to make platforms and communities more accessible and welcoming for people who use diverse languages in their communication.
The library wants to explore with the conversation platform Opið samtal different formats of discussions. This is a place to gain new skills in how to engage in topics that are close to our hearts. Since the discussions take place in a public setting, where anyone can join, we hope to spark conversations between people that would not otherwise have met or engaged with each other in meaningful way. By connecting the digital platform of Missions.dev with the physical platform of the library we began a new social experiment on democratic engagement, that we hope to continue exploring in the near future. 
Are you wondering if this open conversation is something for you? Then send me a line and I tell you more about the platform Opið samtal 
Dögg Sigmarsdóttir 
Project Manager | Civic Participation 
dogg.sigmarsdottir@reykjavik.is