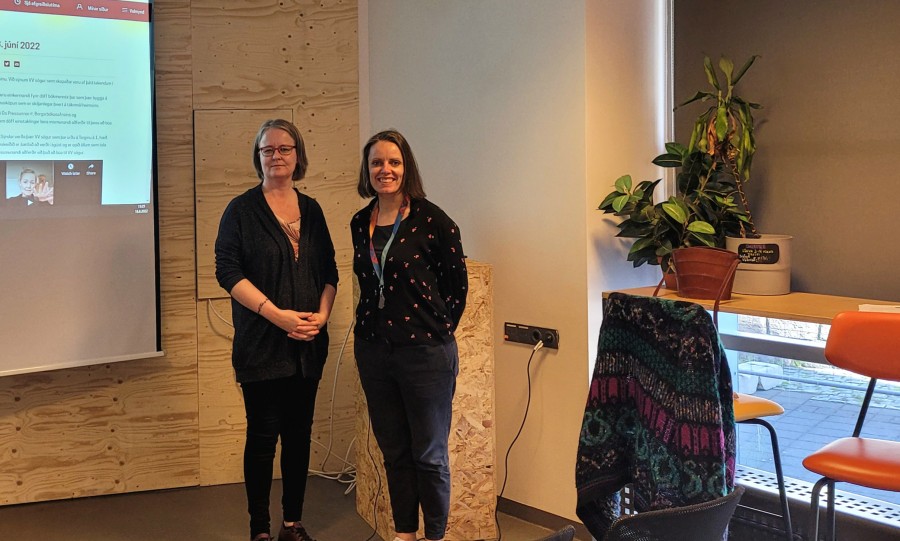 Visual vernacular storytelling
The focus was set on visual vernacular storytelling at the library this weekend. A screening of 15 different stories took place. The stories had been recorded at the workshops of VV-sögur. Visual vernacular storytelling is symbolic for deaf culture where the artist uses non-manuals, gestures, and creates characters that are easily understood by deaf people around the world. Anna Valdís Kro introduced the project in Grófin. She has developed workshops with Elsa G. Björnsdóttir where people from the deaf community in Iceland learn different methods of creating their own visual vernacular stories.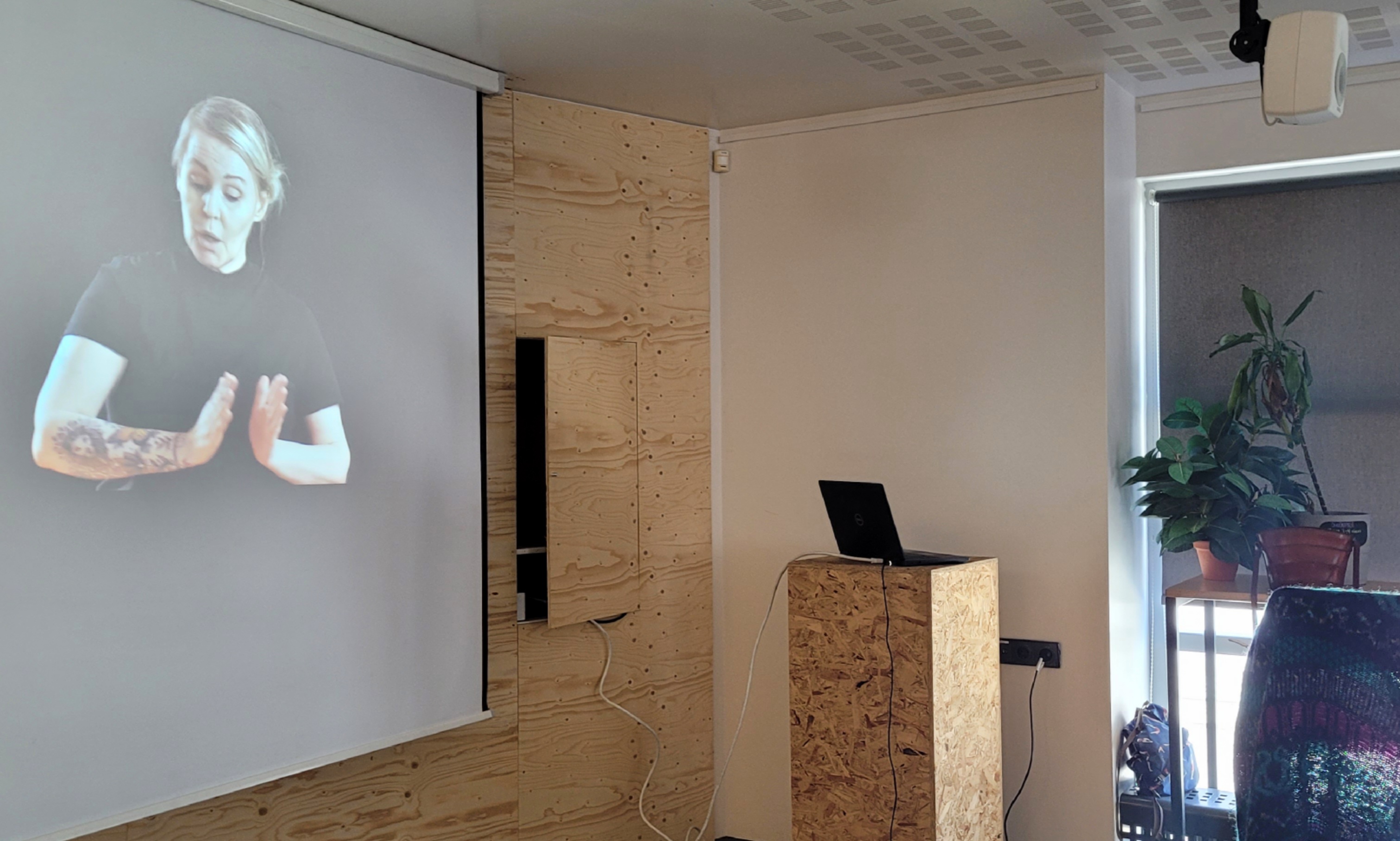 The open space of the library is used as a platform to raise awareness of the status of sign language literature in our society. During the event discussions around the type of spaces needed for sign language events took place. Are cultural institutions able to provide platforms that can be quiet in a visual way? Can participants in events stand a silent event? Do we need to learn how to focus without hearing a word? This fall a new open workshop on creative visual vernacular storytelling will take place. The workshop is supported by Bókasafnasjóður and interested can sign after the summer.
Further information VV-Sögur
Dögg Sigmarsdóttir
Project manager | Civic Participation
dogg.sigmarsdottir@reykjavik.is