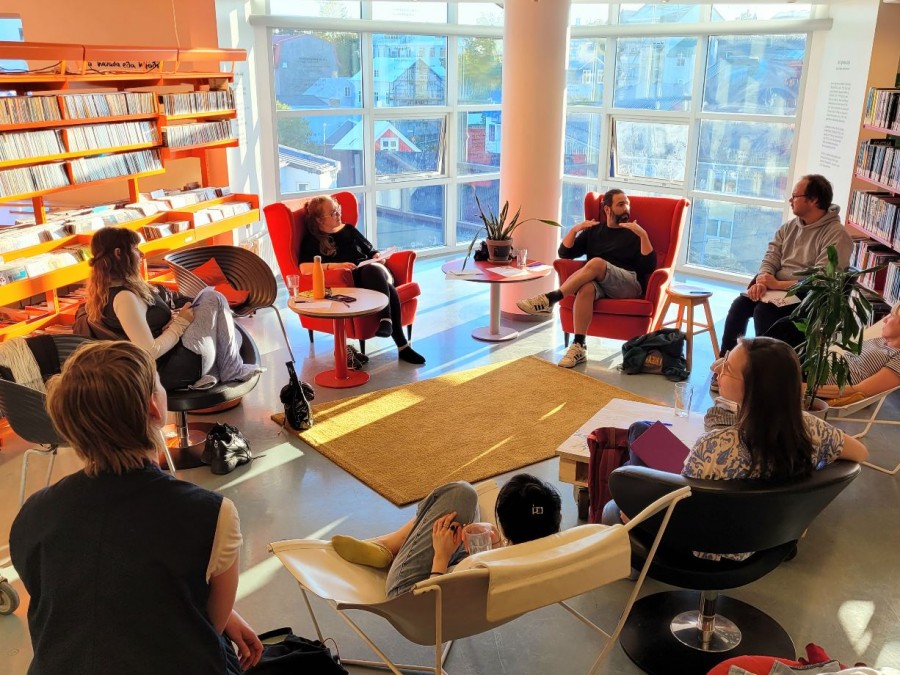 Stofan | Think Tank with new collaborators
We met with our new focus group for the second year of Stofan | A Public Living Room to reflect and discuss comfort and all the unwritten rules in public spaces. 
What kind of rule would you set for a public space such as the library? Would you be able to communicate your rule beyond language?
We started the think tank with an open discussion about comfort and discomfort in public spaces. Patrycja Bączek, who will be the first one to present her version of Stofan at the beginning of October, led a group exercise exploring movement in the space and non verbal communication and connection with others. The second half of our time together was spent deep diving into what rule we would like to set in the library to bring us comfort. It was a very rich discussion bathed in the sunshine through the windows of the 5th floor.
 

 
We are looking forward to see how each participant will translate those ideas into the space for their personal version of Stofan!
Further information:
Martyna Karolina Daniel, Intercultural specialist
martyna.karolina.daniel@reykjavik.is