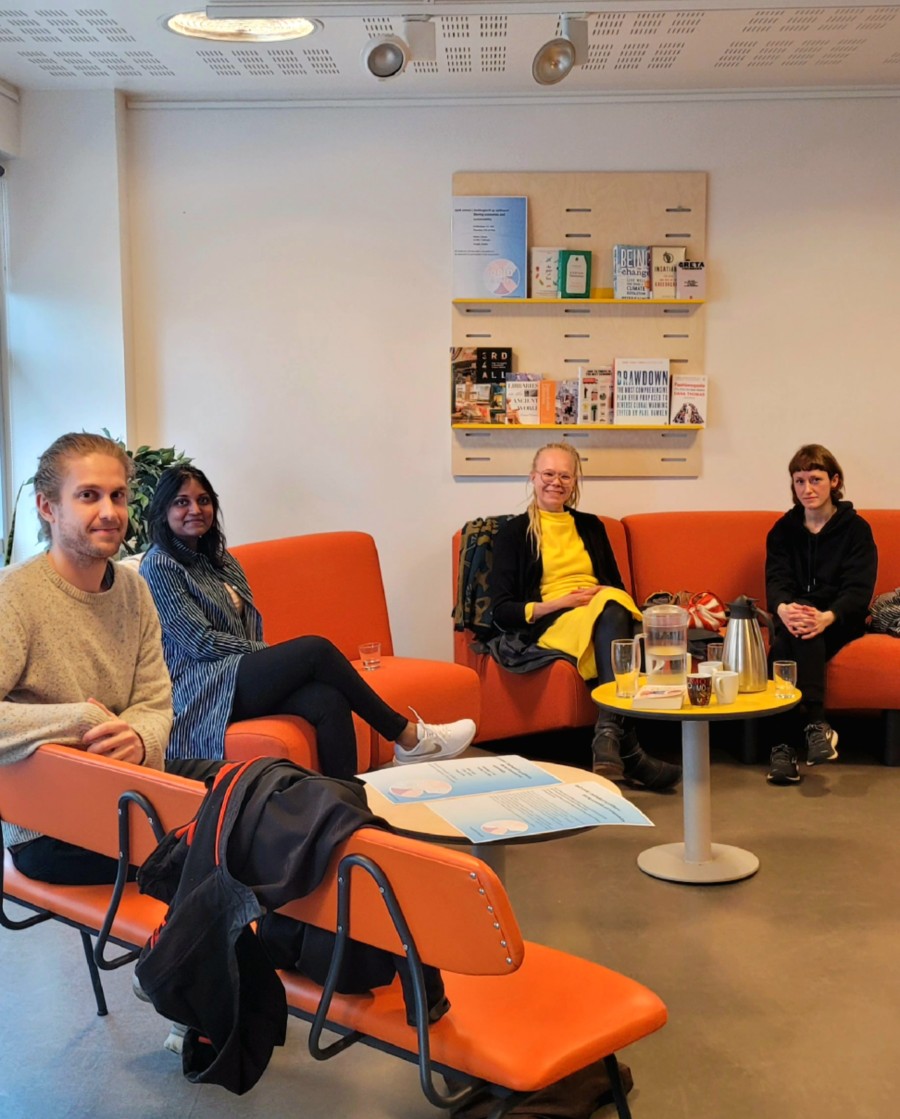 How are we being sustainable? | Opið samtal
We had an open conversation on sustainability and circular economy systems at the library with Stefán Örn Snæbjörnsson, from The Icelandic Youth Environmentalist Association, Maarit Kaipainen, Liza Mazzocchi and Shruthi Basappa. They all apply knowledge on sustainability in their everyday occupational environments and in their social engagements. They work  in the field of education, architecture and business startups and in creating social spaces that offer an alternative to the capitalist system. One example being projects associated with Andrými, like Freedge/Frísskápur Reykjavik or the free store and a free supermarket that have their place in Andrými and promote the circular economy. 
The discussion was lively and filled with personal stories and encounters with waste and habits of throwing away resources. There seems to be a lack of a platform for critical discussions on the way we do things and live our lives. How do we act as consumers and create meanings from buzzwords such as sustainability, green living and circular economies? The library could provide a platform with exercises and games on how to do things differently and have critical discussions around our behaviors to expose the structural obstacles we face as a society.
Thank you for taking part in the discussion. We are open to new ideas on how to
create a platform for active citizenship and democratic discussions. 
What is Opið samtal? A conversation platform for an open discussion about issues relating to rights, active citizenship and equity in access to society.
Further information
Dögg Sigmarsdóttir
Project manager | Civic Participation
dogg.sigmarsdottir@reykjavik.is