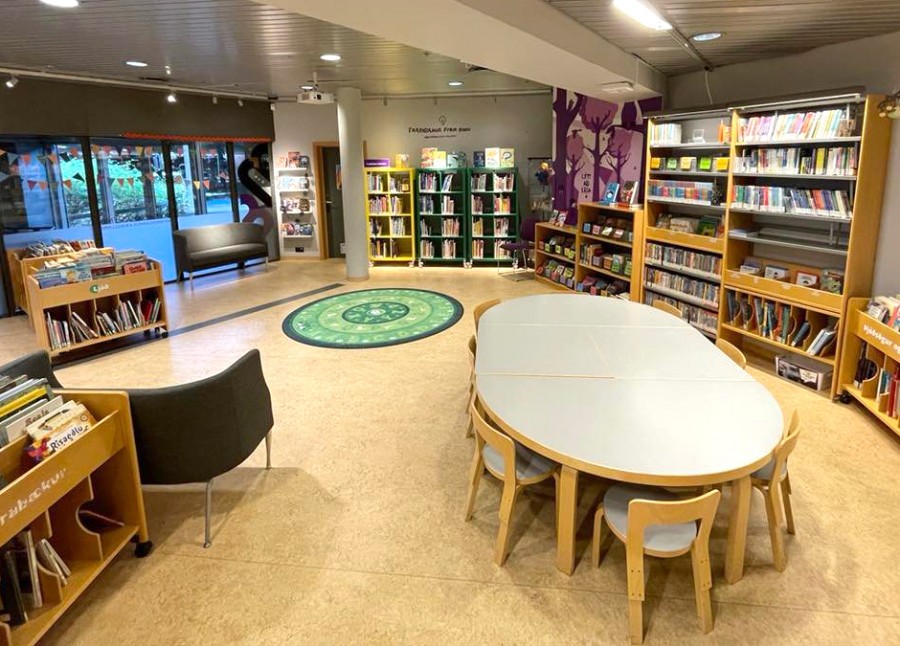 Kringlan Children's Department
In addition to a great selection of books, audiobooks, films, and music for children, the department has all kinds of other exciting items for its youngest guests, including early development toys, stuffed animals, colours/crayons, colouring books, and games, which can be checked out or played at the library.   
The facilities are great for reading and playing, and there is a baby changing station in the bathroom.
The library offers story-time and library orientations/presentations for groups, as well as open story-time from time to time.
In the children's department we regularly do puzzles, orienteering games, and lottery drawings with the chance of winning great prizes! 
Let's not forget about the parents! While the children play, parents can browse the library's exciting books, newspapers, music, and films – and the coffee pot is always on.