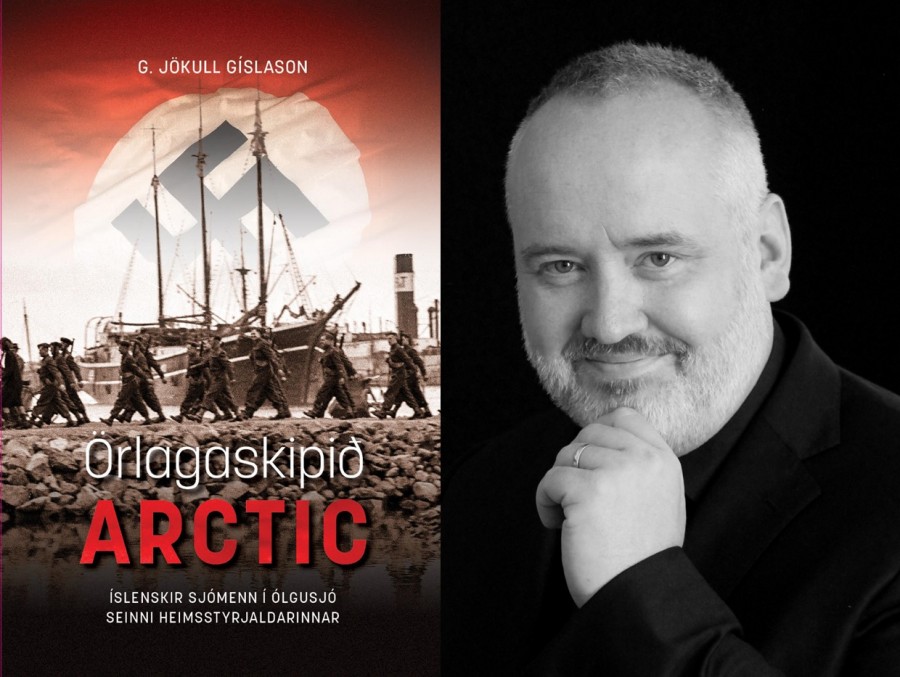 Information about the event
Literary Café | Örlagaskipið Arctic
Monday November 14th 2022
The story of the ship Arctic is a dramatic narrative of espionage, injustice and torture. Besides exporting fish and importing merchandise to Iceland, the ship and its crew were met by misfortune on the way. Disaster struck the ship when the British accused the crew of spying for Nazi Germany, and they were then interned in England.
The author, G. Jökull Gíslason, based his book on Icelandic and British documentation and accounts of the case, among them confidential document that have recently been released to the public. Örlagaskipið Arctic is a thrilling retelling of real calamities that have lain dormant ion history for eighty years.
Not only an author, Gísli Jökull works as a criminal investigator, and has previously published books centered around Iceland's role in Wold War II. Örlagaskipið Arctic is his third book, having published Föðurlandsstríðið and María Mitrofanova/ austurvígstöðvarnar í seinni heimsstyrjöldinni in 2017 and Iceland in World War II – A Blessed War in 2019.
For more information:
Jónína Óskarsdóttir
jonina.oskarsdottir@reykjavik.is
Tel. 411 6250