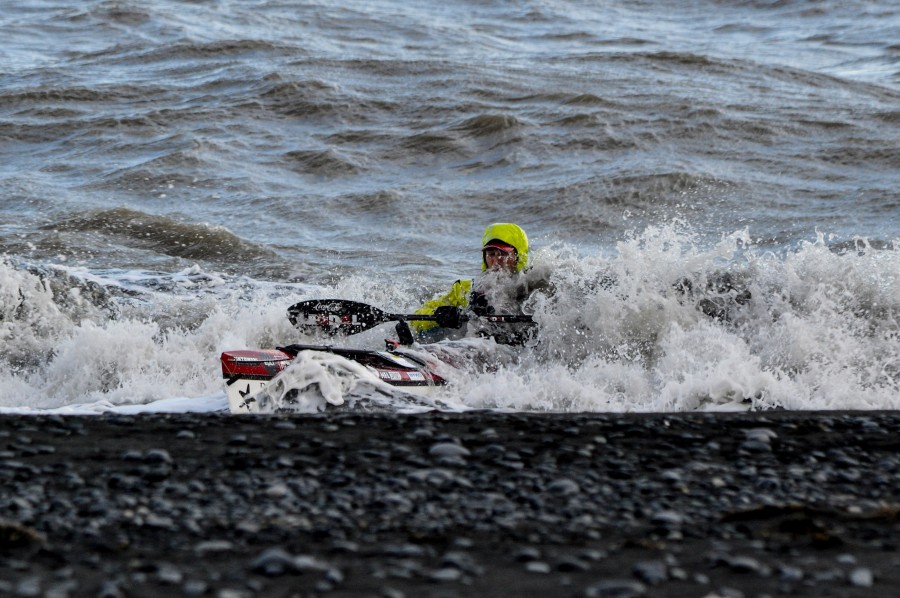 Information about the event
POSTPONED Travelling Café | Kayaking Around the Country
Please note that this event has been postponed until Autumn 2021.
Veiga Grétarsdóttir stopped living as a man and started living as the woman she had always been, confirmed her gender and sailed counter-clockwise around Iceland against the current.
In this sincere and personal talk Veiga tells us how it was to carry around the weight of the secret about who she really was. She confronted herself, acknowledged her feelings, identity and prejudice and confirmed her gender with all the procedures and treatments that takes. She was not only the first Icelandic woman to row around Iceland, she was also the first trans woman in the world to accomplish a herculean task like that. She didn't just take on the forces of nature, the waves, the whales, foxes and glacial rivers, she confronted herself, society, gender roles, prejudice and life itself.
Max participants: 20
Pre-booking neccesary: Booking form available at the bottom of the page.
See here for information on Covid restrictions at the library
Further information:
Guttormur Þorsteinsson, librarian
guttormur.thorsteinsson@reykjavikis | tel. 411 6204
Veiga Grétarsdóttir
veiga@veiga.is | tel. 853 381