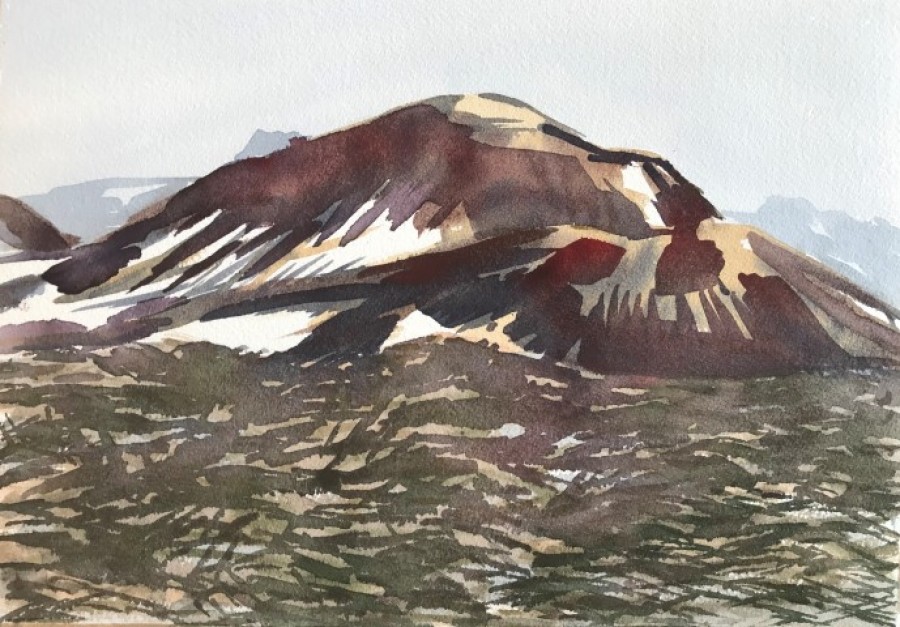 Information about the event
The Nail | Í Vatnafjöllum
Tuesday September 6th 2022
-
Monday October 31st 2022
Sólheimar Culture House will be showcasing the painting Í Vatnafjöllum by Ásdís Arnardóttir from September 6th throughout October. The painting is provided by the Artótek, which is situated in Grófin Culture House.
Ásdís has studied art in various schools both in Iceland and abroad. Her heart is bent upon nature and society which is prominent in her work. Her art is mainly watercolors on paper but also drawings and book art.
The Nail is an art exhibition at Sólheimar where one art-piece will be showcased at any given time. This is the 11th exhibition in the series. The art can be bought or rented-to-own where one becomes its owner when the rent has reached the sales price. The buyer (or rentee) of the exhibited art can choose the next art-piece from the Artótek to be showcased on the Nail.
The painting Í Vatnafjöllum can be rented for 2.000 kr. a month or bought for 57.000 kr.
Further information on the Artótek, the artist and the painting can be found here on the Artótek website
For further information:
Lísbet Perla Gestsdóttir
lisbet.perla.gestsdottir@reykjavik.is | s. 411 6160
Hólmfríður Gunnlaugsdóttir
holmfridur.gunnlaugsdottir@reykjavik.is | s. 411 6112