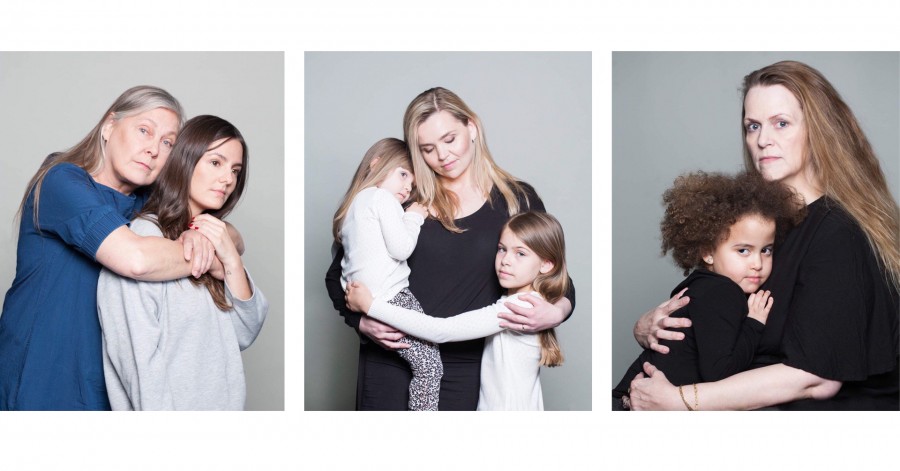 Information about the event
Exhibition | Mothers and Daughters
Thursday June 2nd 2022
-
Friday August 26th 2022
Exhibition of photographer Gunnlöð Jóna Rúnarsdóttir's portraits of mothers and daughters, where the mother is Icelandic but the father comes from another country. 
Along with the photos the models express their thaughts and reflections about what it is like growing up with two countries of origin, what it is like to have children of mixed race in Iceland and to BE of mixed race in Iceland. The portraits show beautiful diversity and unique bonds between mothers and daughters.
Gunnlöð lives and works in Reykjavík, she graduated from the Reykjavik School of Visual Arts in 2015, the School of Photography in Reykjavik in 2018 and completed her Masters Degree from the Elisava University in Barcelona in 2019.
She has lived in Britain, Columbia and Spain and finds great inspiration in those countries. Gunnlöð specializes in potrait photography, but undertakes various projects and is constantly working on her own creations. 
Gunnlöð's home page and instagram @gunnlod.
The Mother and Daughter project began in a workshop in the School of Photography in 2017. Since then it as slowly evolved and now finally is the time for its exhibition.  
This is the summer exhibition of the Reykjavik City Library branch in Spöngin, it inaugurates on June the 2nd and ends on August the 26th. The opnening hours of the library are Mon-Thu 10:00-19:00 and Fri 11:00-18:00.
Please join us at the opening on Thursday, June 2nd ath 17:00! 
For more information:
Sigríður Stephensen
sigridur.steinunn.stephensen@reykjavik.is