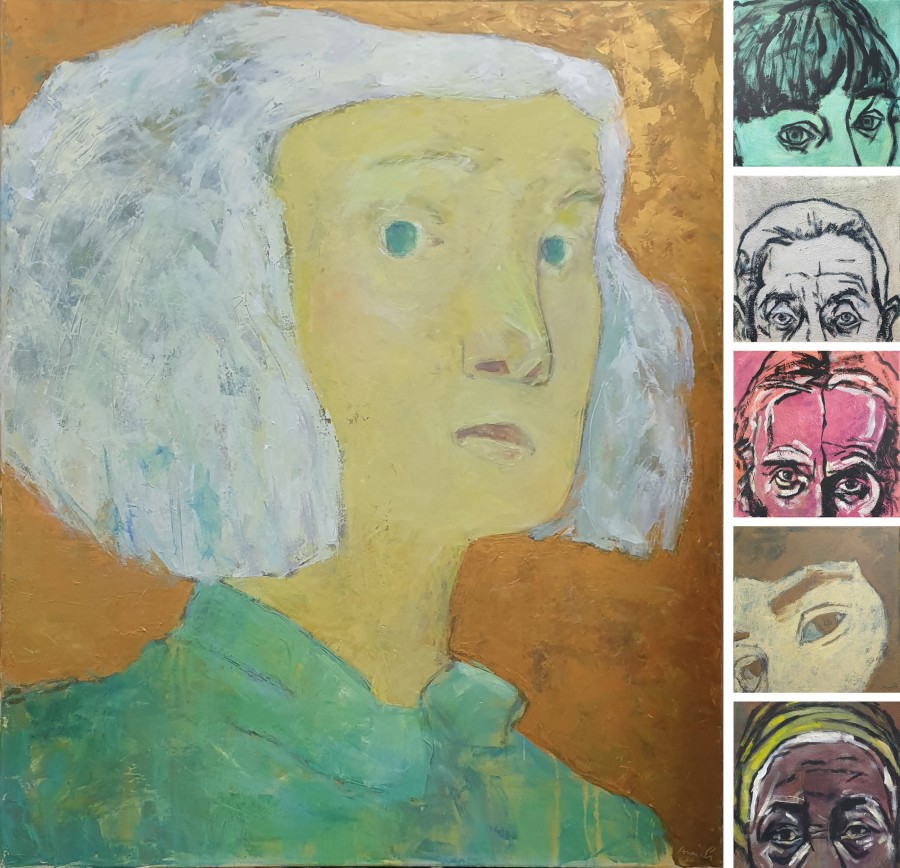 Information about the event
Exhibition | Eye contact
Thursday March 4th 2021
-
Thursday April 15th 2021
Anna Gunnlaugsdóttir's exhibition of portraits addresses self-examination and speculations of the many sided spectrum of human nature. To catch eye contact with the reflection of mind and soul is a different challenge to each and every person.
The paintings date from present pandemic times and Anna seeks the image of the pandemic, through faces, painted on canvas and paper. The portraits reflect our inner condition, how we react to the stimulus of our surroundings in a changed society. It times of the virus isolation, anxiety and insecurity are present, but also a kind of peace following a simpler agenda.
In over 40 years of her painting carreer, Anna Gunnlaugsdóttir has focused on the feminine identity and the nuances of humanity in modern society.
She has had over 20 private exhibitions and participated in group exhibitions in Iceland and abroad. Anna studied painting at The Icelandic College of Art and Crafts and finished her studies 1978. The year after that she studied at the Ecole des Beaux Arts in Paris. She also holds degrees in graphic design and educational theory.
Anna Gunnlaugsdóttir's website.
More about Anna: https://www.facebook.com/annagartstudio
The exhibition is open during the opening hours of the library, Mon-Thu 10-19, Fri 11-18 and Sat 11-16.
General information about Covid-19 restrictions at the library.
For further information:
Sigríður Stephensen
sigridur.steinunn.stephensen@reykjavik.is