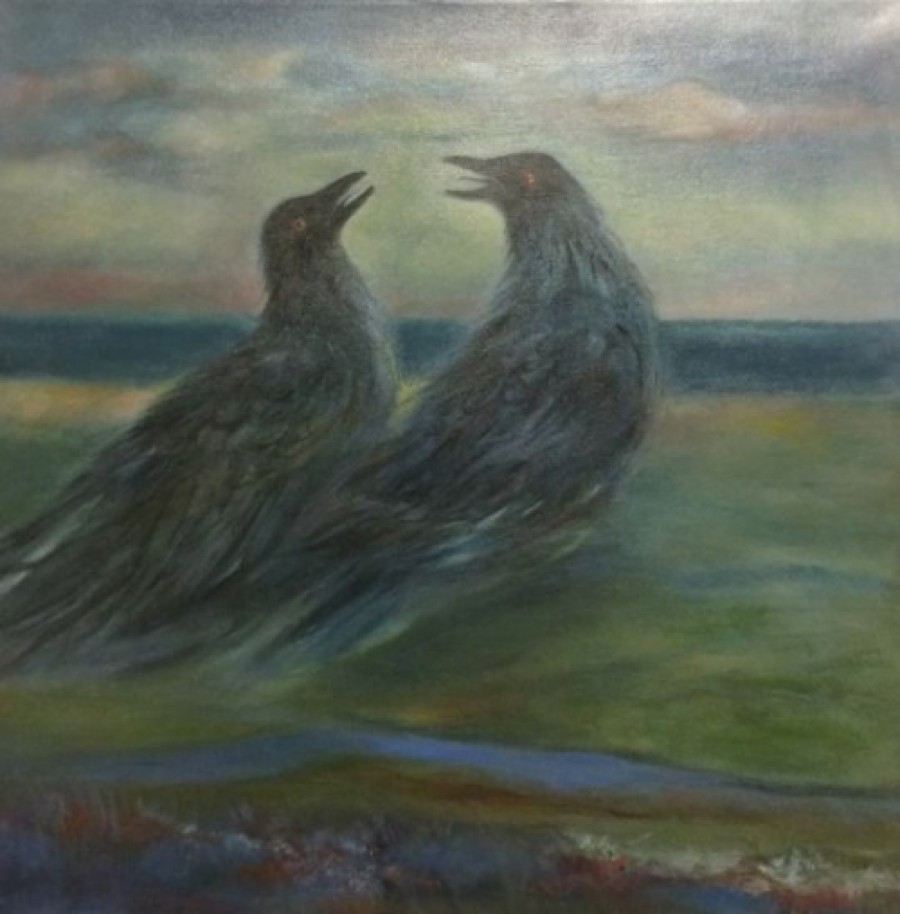 Information about the event
Artótek | The Nail: Krummapar
Monday January 11th 2021
-
Saturday February 27th 2021
The Sólheimar City Library will be showcasing a painting by Erna Guðmundsdóttir in January and Februar. The painting is provided by the Artótek, which is situated in the Grófin City Library.
The Nail is a new art exhibition at the Sólheimar Library where one art-piece will be showcased at any given time. This is the second exhibition in the series. The art can be bought or rented. It is possible to purchase the art by renting it until its price has been paid up. The person that chooses to buy or rent the exhibited art can choose the next one to be showcased on the Nail.
Erna Guðmarsdóttir was born in 1940. She studied at The Reykjavík School of Visual Arts from 1955-159 and in the Iceland University of Arts from 1981-1985. Erna has worked with various aspects of art e.g. puppetry, rope printing, cardboard mass, watercolor, oil painting, worked with clay and painted on silk.
The second art to be showcased on the Nail is the painting "Krummapar" from 2016, oil on canvas. Freyja Rein, an employee at the library, chose the art for this exhibition. "A certain melancholy has layed itself over the picture… but it's the movement in it that grabbed my attention: A pair of agitated crows stirring in the headwind, the pale sky. I can almost hear and feel the wind and its attempts to soften the voices of those who venture the landscape."
The painting can be rented for 4.000 kr. a month or bought for 130.000 kr.
Further information on the Artótek, the artist and painting on https://artotek.is
 
Event on Facebook
Opening hours at Borgarbókasafnið Sólheimum
General information about Covid-19 restrictions at the library.
Further information:
magnus.orn.thorlacius@reykjavik.is | s. 411 6160
holmfridur.gunnlaugsdottir@reykjavik.is | s. 411 6112