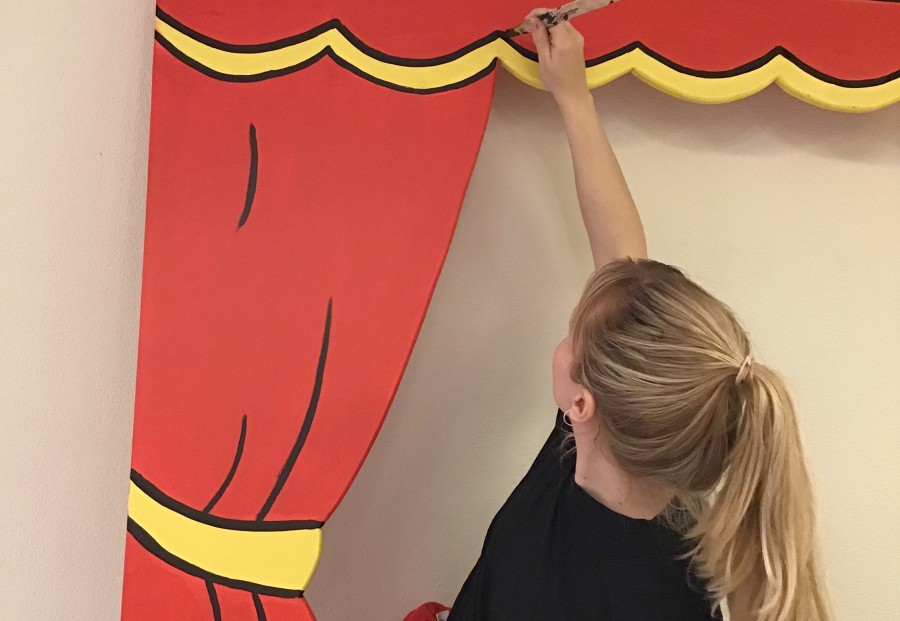 Information about the event
Puppet Theatre Workshop
Sunday February 14th 2021
Due to current Covid-19 restrictions, a pre-booking is needed before attending most events at the Reykjavik City Library. We ensure at all times to follow the latest rules regarding social distancing and gathering restrictions.
Click here for further information.
Location of event: BERG, on the upper floor.
Max participants: 20. Please book your space in the form below.
The Café is open.
Do you want to create theatre in the spirit of Vigdís Finnbogadóttir, who is the first female president in not only Iceland, but also the entire world? Did you know that she loved theatre and worked as a theatre director before she was elected president of Iceland? In the workshop we'll make puppets and stage our own play under the guidance of Embla Vigfúsdóttir. Families get to create their own theatrical worlds by creating simple puppets that come to life in the hands of children as part of the exhibition on Vigdís. 
Vigdís Finnbogadóttir was a theatre director before she took over the Office of the President of Iceland. Participants put themselves in the shoes of a theatre director and stage their own pieces with puppets that they´ll be able to take home with them.
All materials are provided. 
At the exhibition Visiting Vigdís guests of all ages are invited to walk into the setting of the book Vigdís – Bókin um fyrsta konuforsetann ("Vigdís – The book about the first female president"). Author and illustrator Rán Flygenring designed the exhibition in collaboration with curator Embla Vigfúsdóttir. The world of Vigdís Finnbogadóttir, the first woman to be elected president, comes to life at Gerðuberg, where guests can stop by for a visit and reflect on the values that Vigdís has always championed, in her personal and professional life. Seeing is believing!
See further information about the exhibition...
Hashtag: #heimsókntilvigdísar
Further information:
Ilmur Dögg Gísladóttir, Library Manager
ilmur.dogg.gisladottir@reykjavik.is