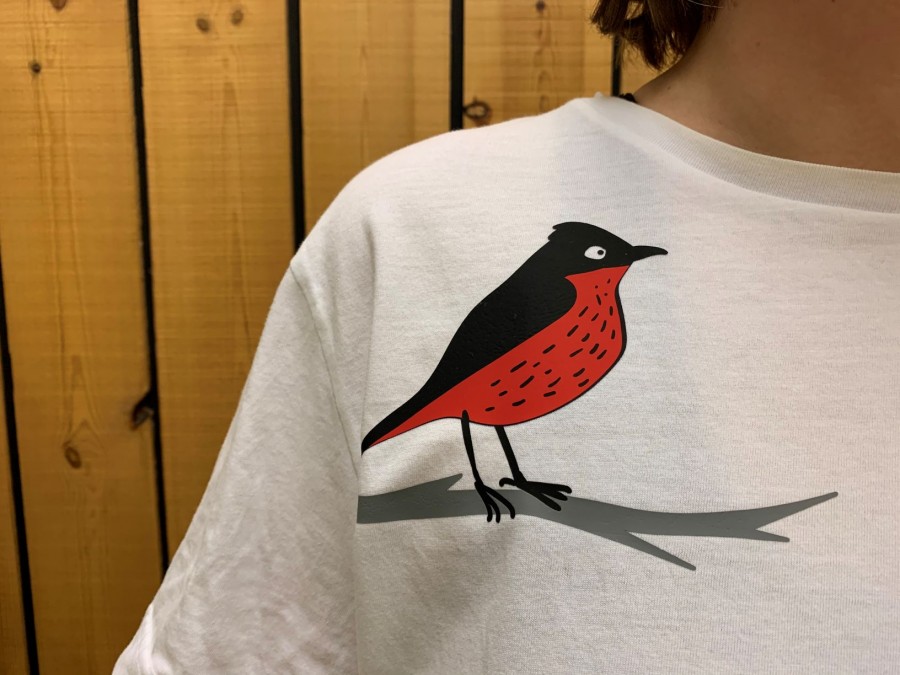 Information about the event
OKið | T-shirt workshop
Due to current Covid-19 restrictions, a pre-booking is needed before attending most events at the Reykjavik City Library. We ensure at all times to follow the latest rules regarding social distancing and gathering restrictions.
Click HERE for further information
Location of event: OKið, on the upper floor.
Max participants: 15. Please book your space in the form below.
 
Do you want to learn how to use our vinyl cutter and print your own t-shirt or sweater design? At the workshop you'll learn to adapt your design for the vinyl cutter and press it on clothes. Bring a t-shirt or a sweater to work with.
Further information:
Svanhildur Halla Haraldsdóttir, deildarbókavörður
svanhildur.halla.haraldsdottir@reykjavik.is