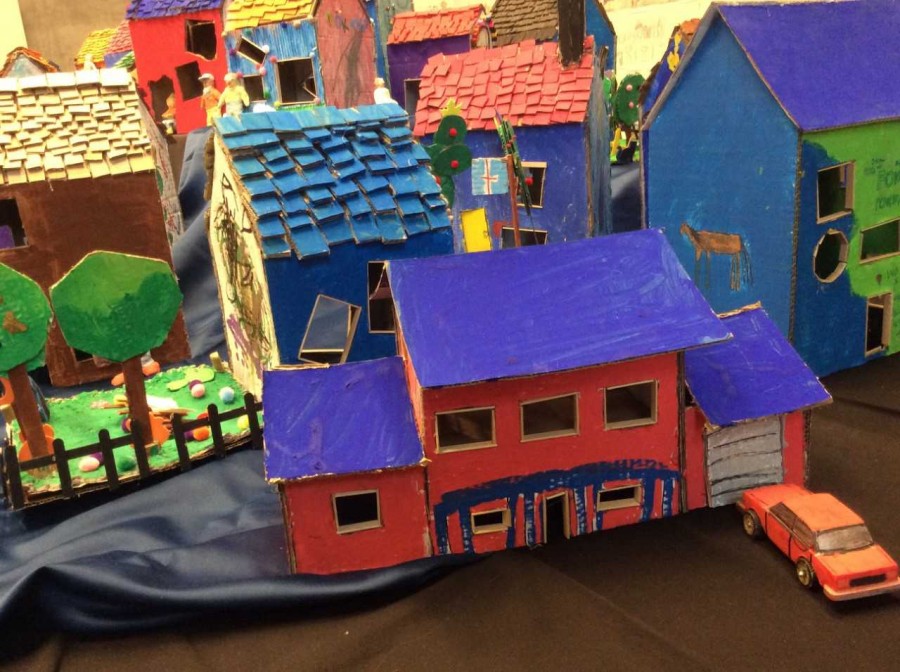 Information about the event
Exhibition | Klettaskólinn 10 year birthday exhibition
Monday September 6th 2021
-
Sunday September 26th 2021
Packaging is something we all have in our everyday life - Klettaskólinn is no different, they have a lot of carboardboxes for instance.  This worthless material they´ve decided to use in their art classes to build a city; Klettaborg. Most of the students in classes 3-10 took part of this project. In this exhibition you can see they city they made. Some of the students have now graduated but kindly loaned their handmade houses and gardens for this exhibition.
About the school:
The Klettasskóli´s motto is "Education for life".
The school is a special school at primary school level that serves the whole country and serves children with development disabilities and other disabilities.
Klettaskólinn emphasies on art, sports and motion. All the students are invited to classes in art, textiles, home economics, design and carpentry 2-8 hours weekly.
The school opened in 2011 and turns 10 years old this year
For further information contact:
Guðrún Elísa Ragnarsdóttir