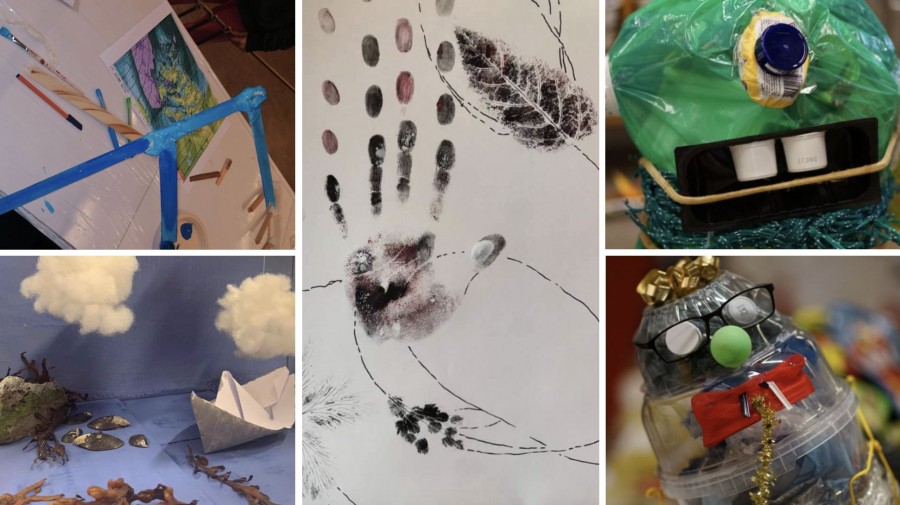 Information about the event
Children's Culture Festival | Life & Art at Grafarvogur
Monday April 19th 2021
-
Friday April 30th 2021
The presented works were created by children from the schools Engjaskóli, Foldaskóli and Húsaskóli. They were part of the LÁN workshops where the children worked with different artists. 
The participating artists: Alexía Rós Gylfadóttir, Ari Hlynur Yates, Ásthildur Jónsdóttir, Guðbjörg Lind Jónsdóttir, Gunndís Ýr Finnbogadóttir, Halla Birgisdóttir, Jóhann Kristófer Stefánsson, Kristín Bogadóttir, Þórdís Zoega, Rakel Andrésdóttir, Sædís Harpa Stefánsdóttir, Ragnhildur Katla Jónsdóttir, Unnur Björnsdóttir, Ýr Jóhannsdóttir og Þorgerður Ólafsdóttir. The presented works give the visitors the chance to see how the young students perceive nature and environment.
The exhibition will be accompanied by a workshop at the Spöngin library which will provide opportunities for visitors to take part in a bookwork where visitors can produce individual artistic responses to the life in Grafarvogur.
General information about Covid-19 restrictions at the library.
Nánari upplýsingar veitir:
Sigríður Steinunn Stephensen, Divisional Librarian
sigridur.steinunn.stephensen@reykjavik.is