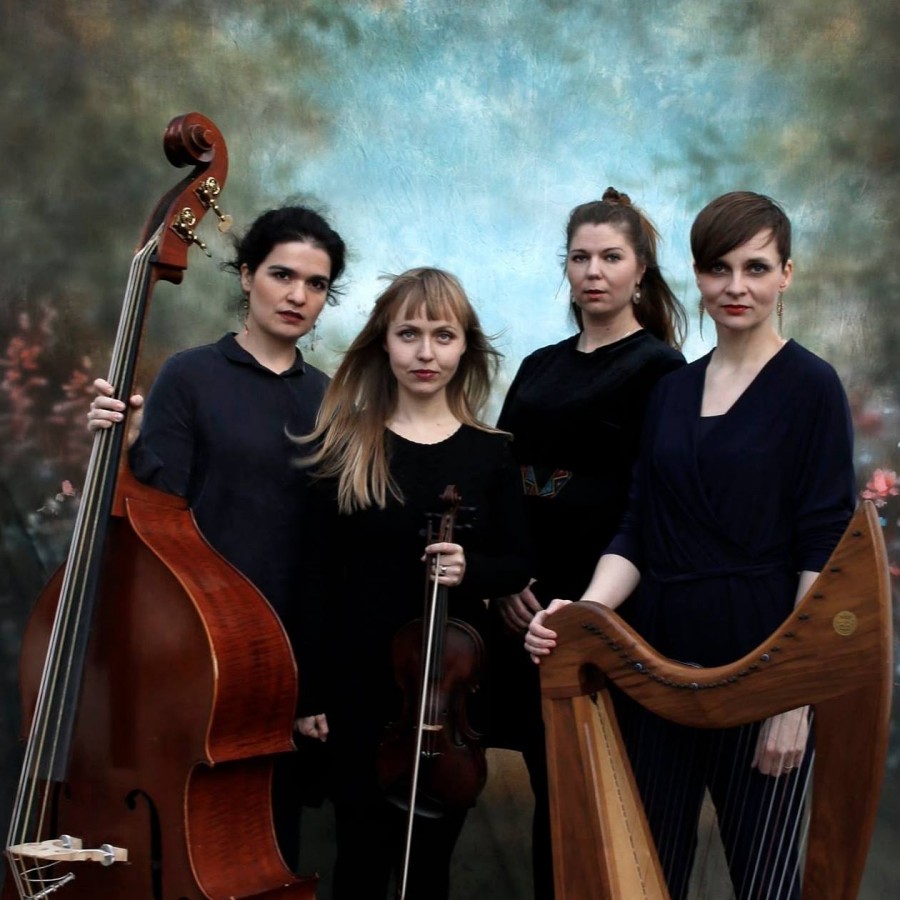 Information about the event
Storytelling Café | My Beautiful Lily
Wednesday March 30th 2022
Icelandic ensemble Umbra was formed in 2014 by four female professional musicians bound together by a passion for ancient and new music: Alexandra Kjeld (double bass and vocals), Arngerður María Árndóttir (celtic harp, organ and vocals), Guðbjörg Hlín Guðmundsdóttir (violin and vocals) and Lilja Dögg Gunnarsdóttir (lead singer, percussion and flutes). 
From the beginning their vision has been to craft their own musical world with a distinct sound and unique delivery in performing both ancient and new music. The ensemble's repertoire features sacred and secular medieval tunes from Iceland and continental Europe, as well as traditional songs, performed to the ensemble's original arrangements. In addition to that they have been performing Icelandic contemporary music by some of the country´s most prominent composers.  They will tell stories in between songs but the songs are also full of stories from the old times.
All welcome. Admission free.
More information:
Ólöf Sverrisdóttir, verkefnastjóri
Netfang: olof.sverrisdottir@reykjavik.is
Sími: 411 6256 / 664 7718