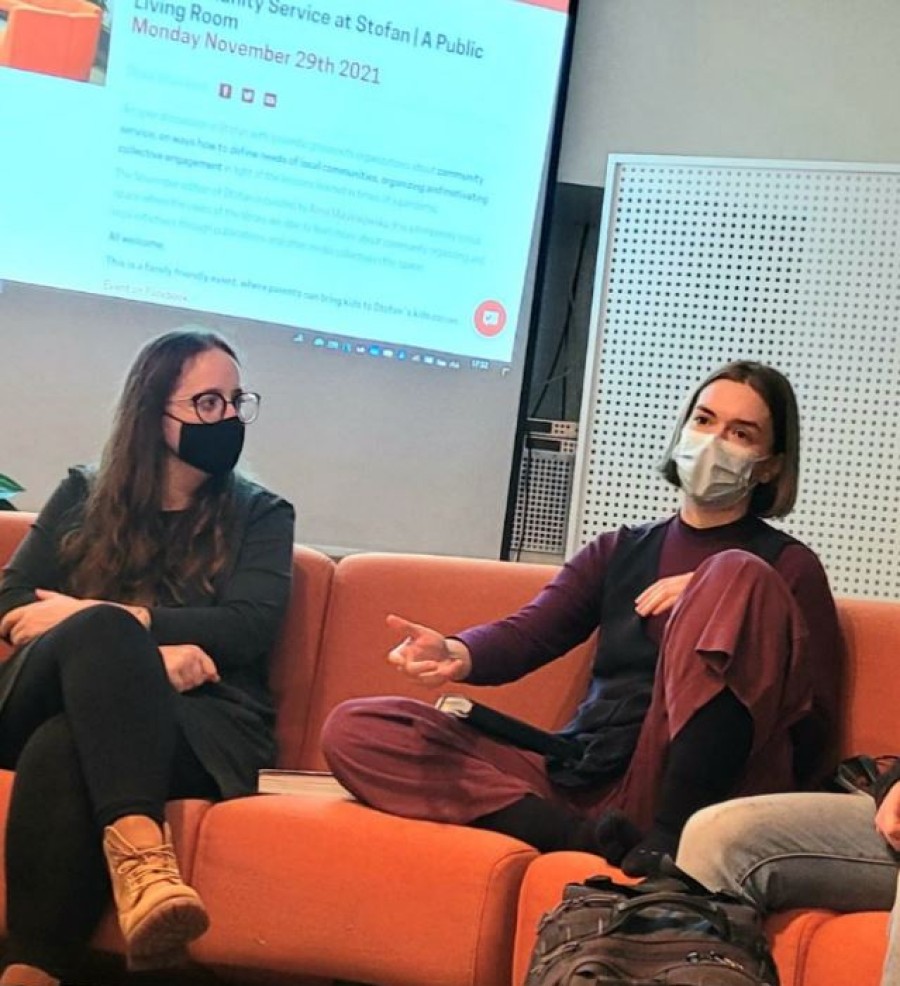 Who cares for a community and how? | Stofan – A Public Living Room
Anna Marjankowska started a conversation on community care at Stofan with an engaged public. Participants are active members in communities like Tabú, Andrými, Slagtog and IWW Ísland. In Anna´s personal version of Stofan she placed the questions: What is community care for you? How are public places like the library as open spaces?
A discussion began on the definition of some places as neutral, like the library, and what makes us think of certain engagement as radical and other ones as normal. A deeper conversation evolved on the power to define spaces and for what purposes we share them. 
Transforming places and breaking up patterns can challenge a social contract, which many might not have been aware of existed.
Community care means fighting a system of oppression.
If we want to use public spaces for community service, we need to be aware of who is absent and does not feel they belong. And then we need to ask ourselves why. Here are some thoughts that were shared during the meet up:
We draw people like us to us. Creating a void or taking a gathering outside of a predefined space might make a community more accessible and inclusive.
We seek authentic connections with others, some have never be able to create those in public places and have always felt out of place.
Communicating with images might help make a space more inclusive and diverse, it helps you visualize yourself in a place you didn´t think of entering.
More on discussions taking place in different versions of Stofan - a temporary social space created at the library here.
Further information :
Dögg Sigmarsdóttir
Project manager | Civic Participation
dogg.sigmarsdottir@reykjavik.is