Stofan | Recharging in the library
If you find yourself walking around the library in Grófin these days, you might notice a change right by the children's section on the second floor. José Luis Anderson, composer and musician living in Reykjavik, reorganised the middle space to reflect what makes him comfortable. He invites you to his version of Stofan - A Public Living Room until the end of October during the opening hours of the library.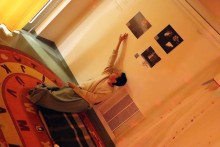 You can come in with your headphones, and listen to the soundscapes he left in the space for you. It is a safe space within a public establishment, a place to pause and recharge and perhaps even reconnect with your inner child and the sounds that made you feel safe in your early years.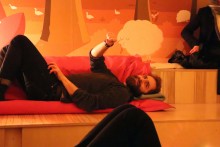 Read more about it in our interview with José HERE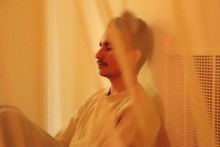 For more information:
Martyna Karolina Daniel, intercultural specialist
martyna.karolina.daniel@reykjavik.is