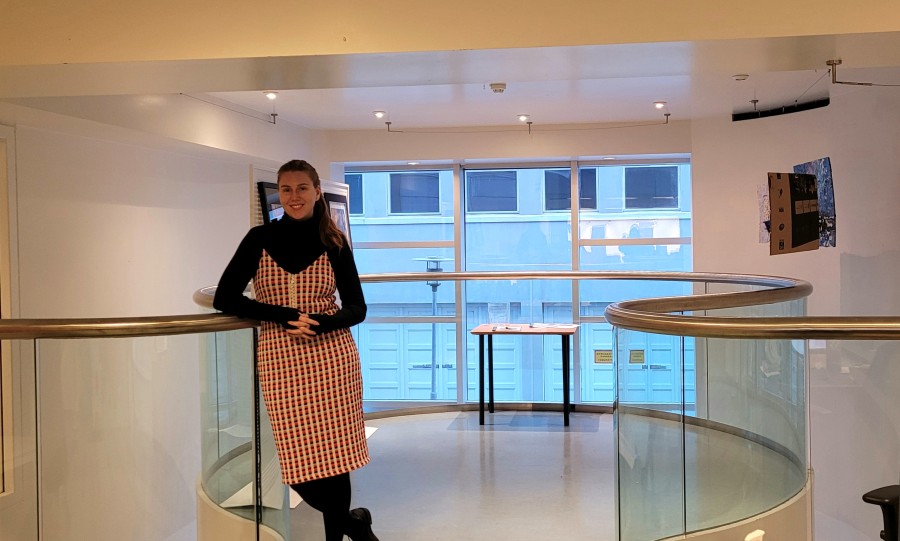 Guðný Sara creates Stofan | A Public Living Room
Guðný Sara curates the February edition of Stofan and places it in The Circle in Grófin. On the 16th of February she will open her personal public living room at the library. She will use the space to explore social spaces and elements of random encounters and how conversations in such settings take place. We asked Guðný Sara, who is a fine artist and a designer a few questions on her creative work:
Which spot did you choose for your Stofa?
I chose The Circle on the 1st floor in Grófin simply because the space immediately spoke to me when I entered the library. It's so wonderfully weird, this little nook, circular, like a balcony indoors, it also connects the floors in a beautiful way with a big window-wall. The space is its own small structure within another very large one that isolates my Stofa a little, but at the same time welcomes you with large and rounded aluminum railings.
What will you place in it? 
My Stofa takes on the image of the dining room. A long table and chairs welcome guests to sit and tell stories as well as document them.
What kind of feeling would you like to give users?
As mentioned before, I want users to experience themselves as guests at a dinner party, or like going for a quick visit for coffee. The environment then hopefully acts as a definite incentive to share stories that participants have been told in public spaces, or even stories that themselves have decided to tell people they don't not known. Hopefully there will be a comfortable story time and a general chat about how we get to know the most unlikely people with the most incredible stories in public places.
Who would you like to invite to start a conversation with?
Everyone is welcome in my Stofa, I would like to receive guests of all ages from all over the world. I believe we have all our own opinions about the matter and we have all had weird or random conversations in the most unlikely places. Sometimes we might need this environment for discussion to even remember these interactions, and my Stofa will provide exactly that.
Do you have an inspiration, a place that you relate to your Stofan? 
I will create a piece of art, a text piece, based on the stories that will be told to me and other visitors/participants at Stofan. The idea sprang from an innocent scroll on Instagram where I found the Japanese artist Rieko Koga. She works with embroidery and fabric in textiles and uses needles and threads in her interpretation of her world. My work will be inspired by Koga's work, which will also be related to the "living room-tradition" of knitting or making handicrafts at home in the living room. The stories thus come to life in the text piece I make after they have been shared in the cosmos of my Stofa and will be on display throughout the week. In addition, I will be present some days to sit in the space and receive more stories from guests who want to participate.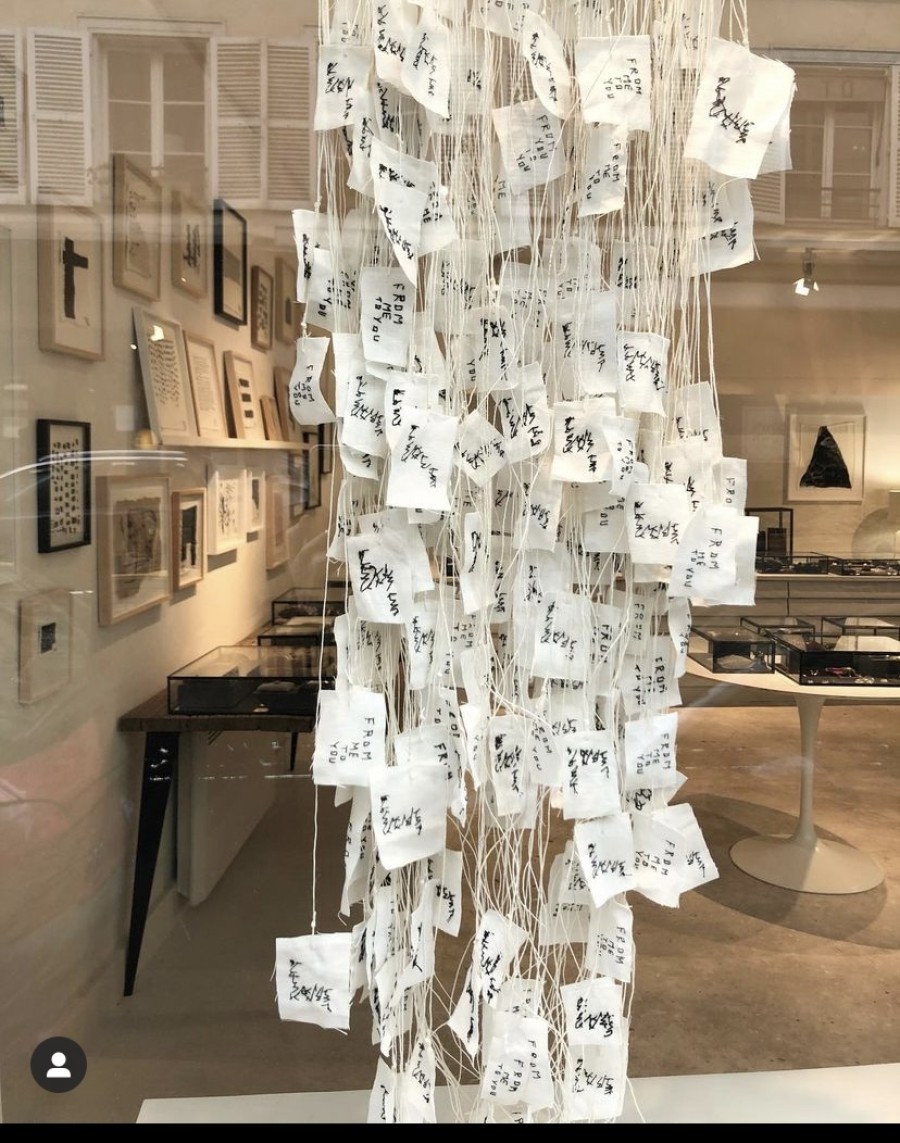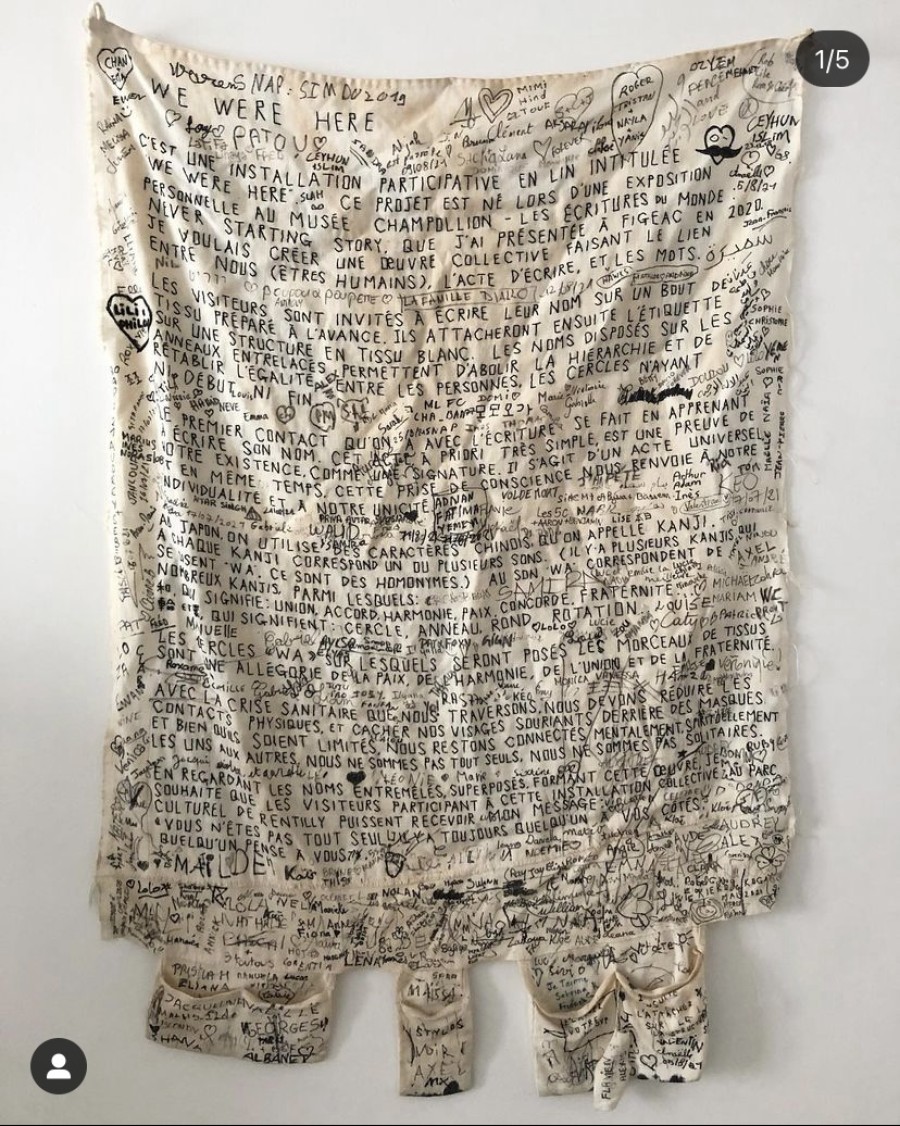 Find out more about the experiment of Stofan | A Public Living Room here
Further information:
Dögg Sigmarsdóttir
Verkefnastjóri | Borgaraleg þátttaka
dogg.sigmarsdottir@reykjavik.is