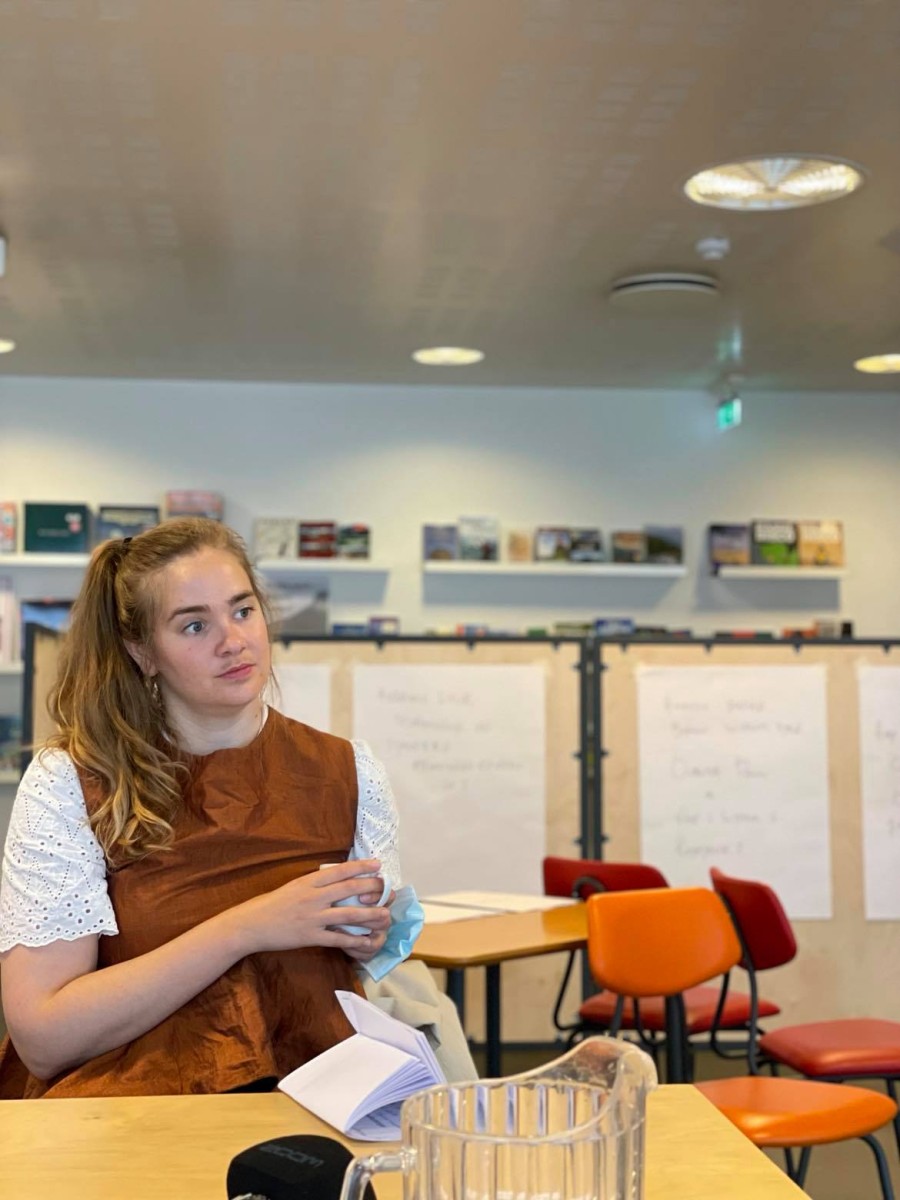 Conversation on Reykjavík's new cultural policy | Torgið
At Torgið we discussed openly the draft of Reykjavík´s new cultural policy. Sunna Ástþórsdóttir, Director and Chairman of Board of The Living Art Museum, and Nanna Gunnars,  Festival Director and Co-Founder of  Reykjavík Fringe Festival, dropped by at Grófin, took a look at the new policy draft and put the objectives in the context of their field of creative work.
The usage of new and old concepts in the policy occupied our minds and we discussed the importance of flexibility of framings of cultural work environment. The idea of "lifelong inclusion" can mean a strong dedication to a cause beyond individual projects. The translation of inclusion into Icelandic brings a new concept to the scene: inngilding. The term refers to the aim of ensuring access for people that may otherwise have been marginalised or excluded from opportunities or resources. There is a need for a platform for a critical discourse to accopanie work relating to inclusivity and an openness to internal changes that might follow.
The needs and circumstances of Reykjavík's citizens are constantly changing, the chaotic flow of information/misinformation is a part of our everyday lives. Sunna mentioned the need for a flexible framing to secure agility to take in societal changes and responsiveness in creating space for all affected to take part in shaping the discourse and taking an active part in it. Does "lifelong inclusion" as a concept reflect this aim? Who's  life are we talking about, the cultural life of the city or of everyone living in Reykjavík?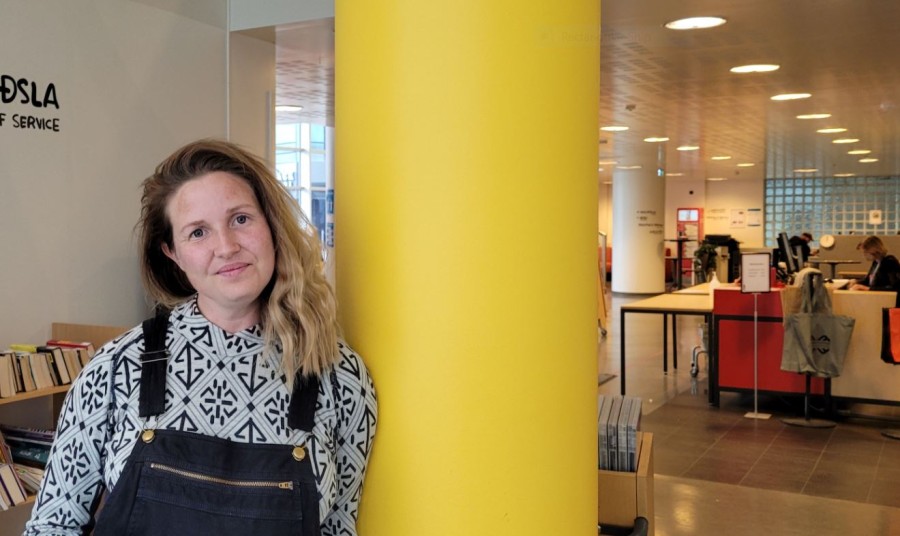 Nanna Gunnars discussed the challenges in her life as a festival director who re-creates the city space with live performances from the fringe in the yearly Reykjavík Fringe Festival. The policy draft contains aims supporting freedom of expression. In Reykjavík art shold not be limited to galleries or museums, it should be seen everywhere. The city wants to create space for the expected development and dynamic growth. Nanna was concerned about the transparency and accessibility to resources, locations and funding. With out a doubt artists should receive fair compensation for their work, support should be provided for artistic spaces and the emphasis on facilitating access to grants for young artists and artists beloning to marginalised groups. The action plan including how these aims will be achieved concerned us more. How can actors in the field of culture be provided with a stable work environment to fund longterm projects! We are exited to see how the policy's objectives reflect in the action plan.
The online consultation process on the policy draft is open until 20th of August on Betri Reykjavík.
We thank Sunna and Nanna for the conversation and continue to seek critical and creative voices in our open spaces.