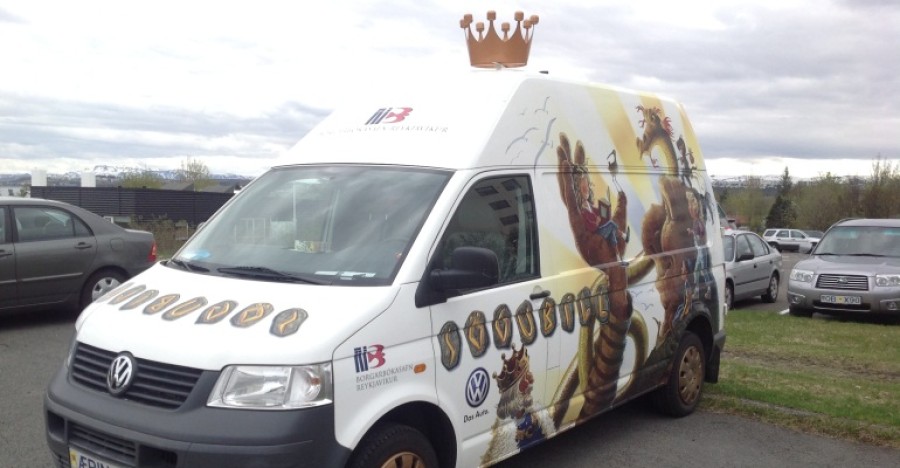 Jester, the Storymobile
Please notice that The story mobile Æringi is now retired and therefore no longer in service.

The story mobile Æringi ("Jester") is the bookmobile Chief's younger brother. Behind the wheel is Ólöf Sverrisdóttir, who takes on various roles and tells the children stories and fairy tales. Sóla sögukona, Björk bókvera, Æra Æringjadóttir and Nína Norn have all taken the car to preschools and beyond, bringing joy to the children through stories and songs. Ólöf also sometimes receives guests and works on story creation projects with preschool and grade school children. The car features fun illustrations by Brian Pilkington. The car is not only full of adventure on the outside, but also on the inside, with a dark, velvety tent and stars that create an enjoyable and exciting environment for story time.