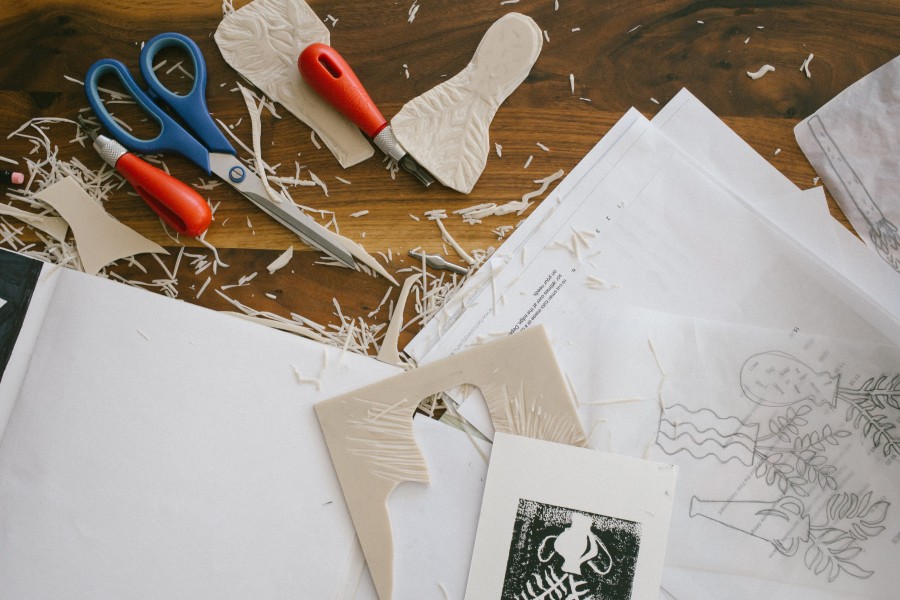 Information about the event
Summer Workshops | Printmaking & Bookbinding - Ages 13-16
Monday June 27th 2022
-
Friday July 1st 2022
Registration has started on sumar.vala.is
Find the library by using "choose location".
In this workshop, Tóta Kolbeinsdóttir will do an introduction into the medium of printmaking. Every participant will create an own linocut. In the end the group will learn and apply bookbinding techniques and bind together a catalogue with all prints created during the course.
The workshop is taught in Icelandic, English, and Polish.
Tóta Kolbeinsdóttir is a visual artist and holds a BA degree in Fine Art from the Iceland Academy of the Arts. Lukas Gregor Bury  Lukas Gregor Bury is a specialist for youth programs at OKið in the City Library in Gerðuberg.
Print & Friends was founded as a travelling artist-run printing workshop, but is now located in Laugarnes. The members of the group are notable artists of the Icelandic art scene.
Event on Facebook.
For further information:
Lukas Gregor Bury, specialist
lukas.gregor.bury@reykjavik.is | 411 6187