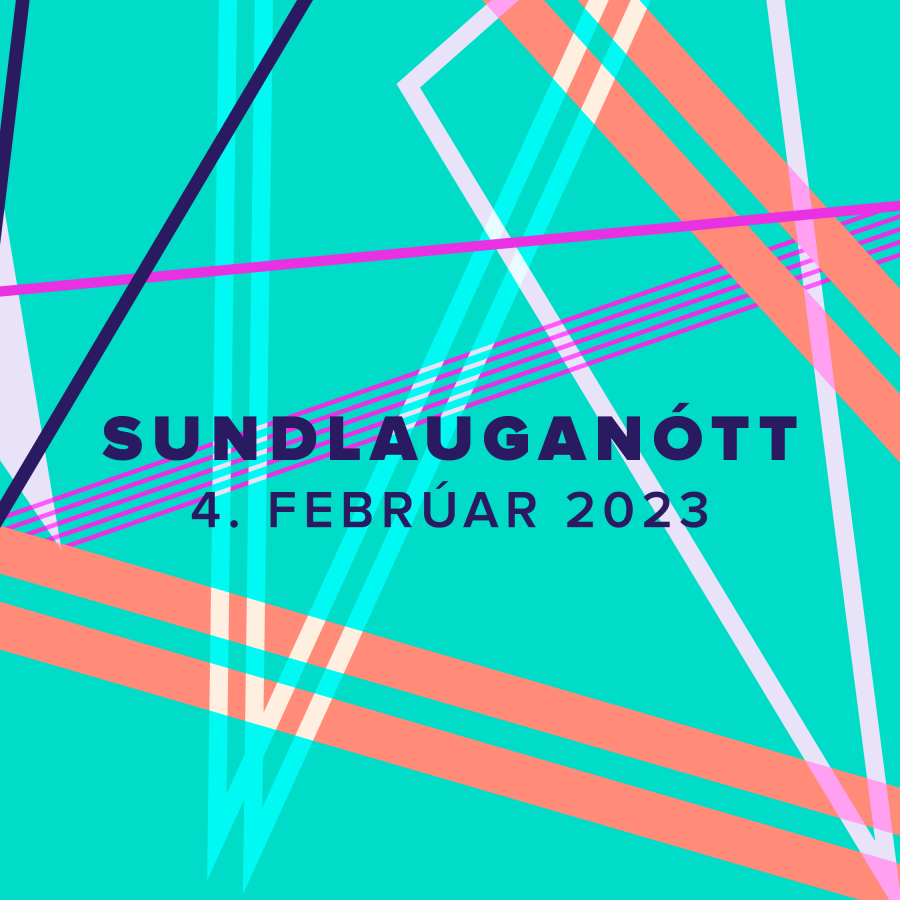 Information about the event
Literature
Arts & Crafts
Music
Winter Lights Festival 2023 | Swimming Pool Night
Saturday February 4th 2023
On the occasion of Swimming Pool Night, a part of Reykjavík City's Winter Lights Festival there will be a lively atmosphere between 5 pm to 22 pm in Miðdalur, where the Reykjavík City Library in Úlfarsárdalur, Dalslaug swimming pool and Dalskóli school are located.
Pop Up Pizza Food Truck will be there selling their delicious stone baked sourdough pizzas.
The Reykjavík City Library Úlfarsárdalur
Open Craft Workshop – The Workshop
5 pm – 7 pm. Guests can sit down and craft together. A creative and pleasant time together. Materials on site.
Relaxation – Miðgarður
6 pm and again at 8 pm. Participants are guided through a comfortable 30 min. relaxation. Calming and rejuvenating quality time. Mattresses on site.
Dalslaug
No entry fee – Outdoor and indoor pool
5 pm – 10 pm. Everyone is welcome to the swimming pool, no entry fee. Fun and refreshing entertainment.
Words and sounds under the water level – Indoor pool
5 pm – 10 pm. Listen to playful light tunes interspersed with short excerpts from author readings in the indoor pool. The soundtracks are played in special speakers and are only detectable below the surface of the pool. Calming and intriguing at the same time. Floating equipment on site.
Rhythm and hot tubs – Outdoor pool
5 pm – 10 pm. Fun music that makes you happy and plenty of hot water. A true party for body and soul.
Further information:
Stella Sif Jónsdóttir, Specialist | Events and educational programs
stella.sif.jonsdottir@reykjavik.is