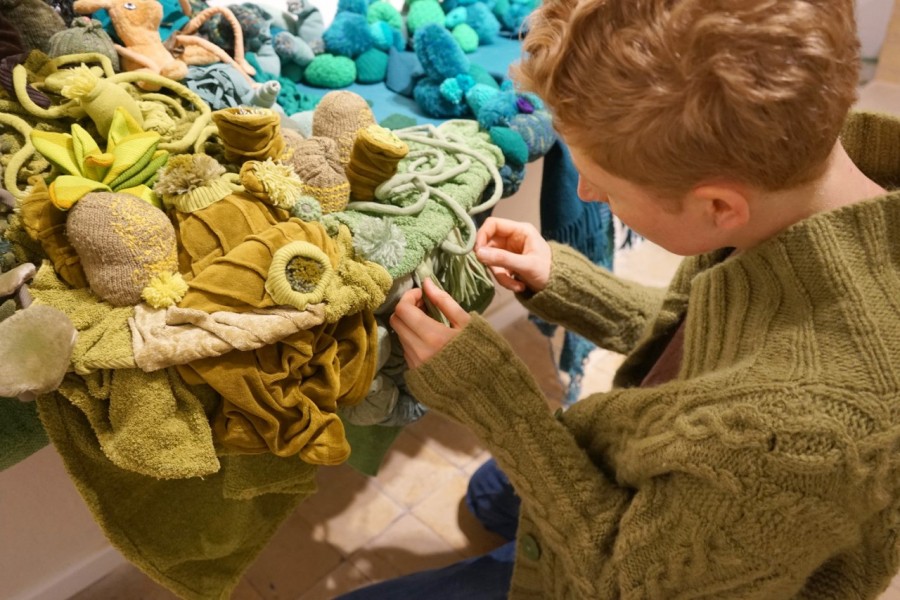 Information about the event
Children's Culture Festival | Exhibition | Swampland
Monday May 3rd 2021
-
Monday June 14th 2021
Welcome to Swampland, an exhibition of works by the German artist Moki, at Reykjavík City Library at Gerðuberg. The exhibition is a part of the Children's Culture Festival and will be open April 20th – June 14th, inside the library.
The drawings, sculptures and textiles, shown at the exhibition, are based on Moki's graphic novel Swampland, published in 2019. The novel consists of short episodes that Moki weaves together into a complex narrative about life and death,­ education, society and the constant search for meaning. She takes the reader on a journey through a fascinating world where animals, plants and strange creatures live together and have to face massive damage to their environment – each in their own way.
The familiar is defamiliarized in this strange world. Now, Moki invites us to step into this world and meet some strange characters. 
Take a look at her video of this amazing installation:
SUMPFLAND – 30 JAHRE REPRODUKT from mioke on Vimeo.
Swampland exhibition is open during the library's opening hours.
Moki's website and Instagram: http://mioke.de/  /  https://www.instagram.com/mioke.de/.
Further information:
Halla Þórlaug Óskarsdóttir, project manager
halla.thorlaug.oskarsdottir@reykjavik.is