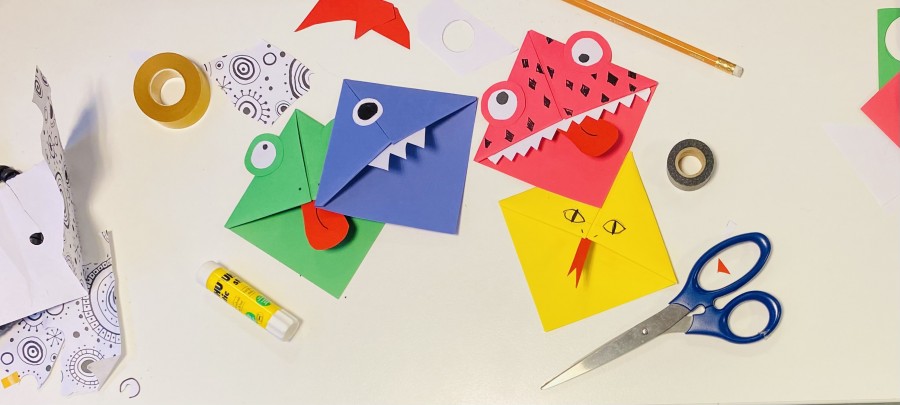 Information about the event
Children's Weekend | Who ate my book?
Sunday September 26th 2021
Who ate my book? Was it a snake, frog, monster or some other creature? Let's make a book mark and let these square creatures eat the corner of the page and help us to keep track of where we are in the story. 
Learn how to make funny, creative bookmarks.
For further information:
Ingibjörg Ösp Óttarsdóttir, Project manager for children and youth
ingibjorg.osp.ottarsdottir@reykjavik.is | 411-6146