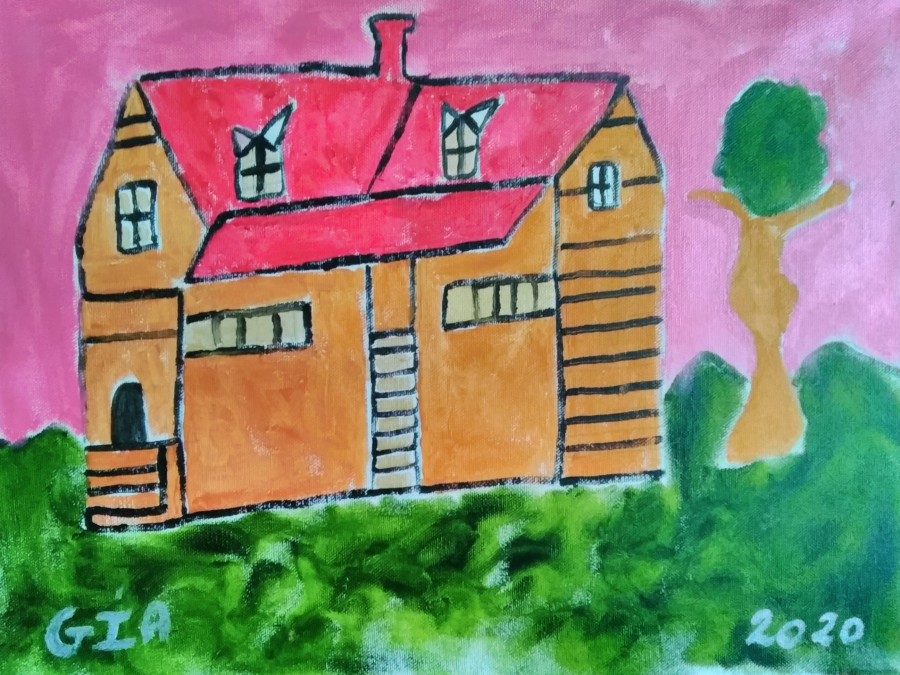 Information about the event
Exhibition | Joy
Saturday December 12th 2020
-
Saturday January 30th 2021
Brand new and older paintings by Gía, as Gígja Guðfinna Thoroddsen calls herself. The motives are people and ideas, she aims for inspiring joy in the hearts of exhibition guests and adding light to winter's darkness. 
Gía's works have a strong reference to history of art, the times we live in and our society. As an artist she is constantly seeking new paths in motives, choice of material and approaches. Many of her works show her experience as a woman and as a user of the mental helth care system.
Gía studied art with the painter Hringur Jóhannesson, she has attended courses of art in Iceland and abroad. She has had solo exhbitions and taken part in group exhibitions. In the year 2017 she was the featured artist of the festival List án landamæra (Art without borders) and had a big solo exhibition in Safnasafnið (The Icelandic Folk and Outsider Museum) in 2016.  
The exhibition is open on opening hours of the library, Mon-Fri 12-17 and Sat 11-16.  
For more information:
Sigríður Stephensen
sigridur.steinunn.stephensen@reykjavik.is