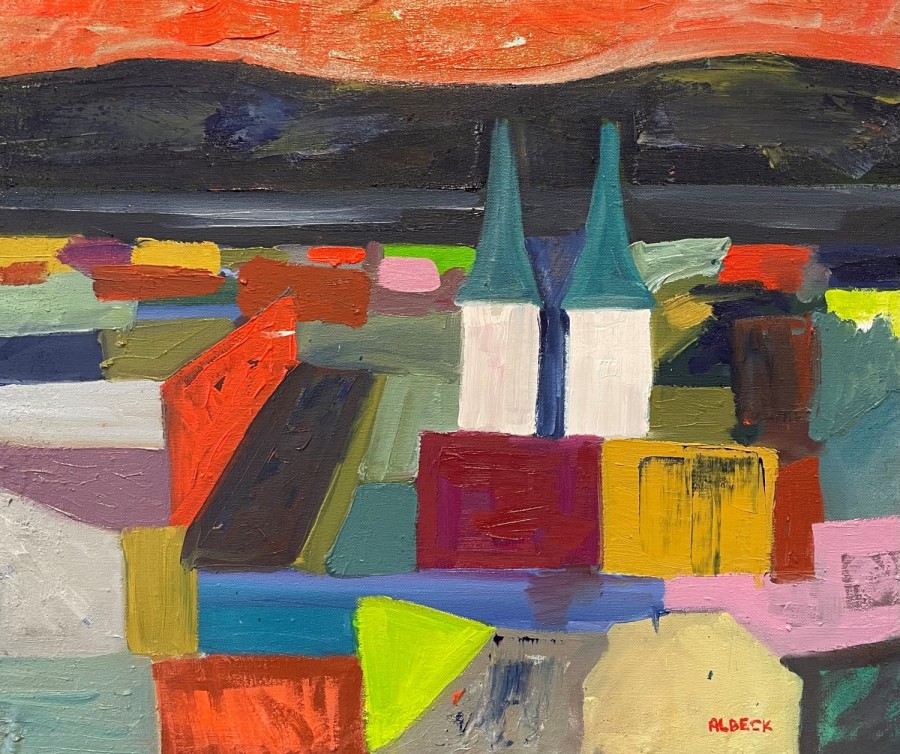 Information about the event
Artótek | The Nail: Háteigskúpa
Friday May 6th 2022
-
Thursday June 30th 2022
Sólheimar Culture House will be showcasing the painting Háteigskúpa by Aron Leví Beck (albeck) from May 6 throughout June. The painting is provided by the Artótek, which is situated in Grófin Culture House.
Aron Leví Beck is born in 1989 and a professional house painter. His education has come in handy in the painting creation process. Sometimes he does not know why he paints, but he is certain that the answer is not as important as the question.
The Nail is an art exhibition at Sólheimar where one art-piece will be showcased at any given time. This is the 10th exhibition in the series. The art can be bought or rented-to-own where one becomes its owner when the rent has reached the sales price. The buyer (or rentee) of the exhibited art can choose the next one, from the Artótek, to be showcased on the Nail.
The painting can be rented for 4.000 kr. a month or bought for 120.000 kr.
Further information on the Artótek, the artist and painting on artotek.is
Further information:
Magnús Örn Thorlacius
magnus.orn.thorlacius@reykjavik.is | s. 411 6160
Hólmfríður Gunnlaugsdóttir
holmfridur.gunnlaugsdottir@reykjavik.is | s. 411 6112
Opening hours at Sólheimar City Library