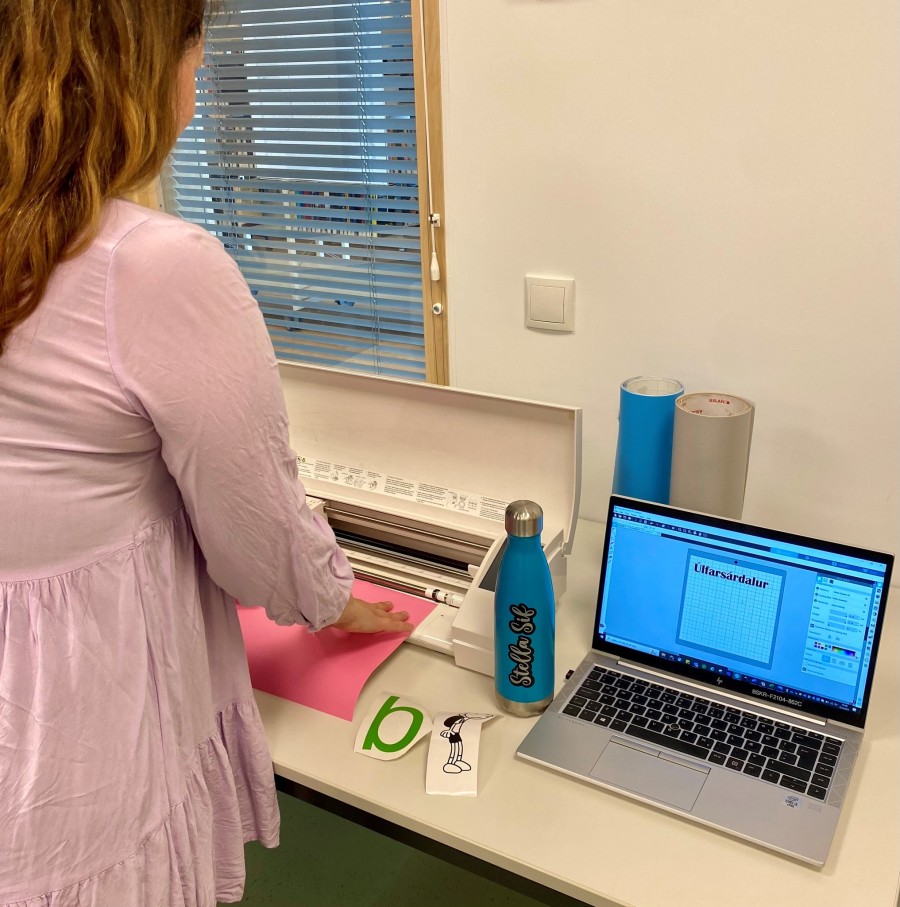 Information about the event
Children
Arts & Crafts
Makerspace
Vinyl Cutter Workshop
Thursday February 2nd 2023
Come and try the vinyl cutter!
You'll be invited to print stickers in various colors to stick on a wall/glass or other surface, e.g. phone cases, computers, bottles and notebooks.
All material for stickers will be available, but those who attend must bring the things they want to decorate themselves.
The workshop is open, but a library employee will provide guidance.
Library card is not required, no experience needed and no registration, just show up.
Children and adults welcome, but children under the age of 8 need to be accompanied by an adult.
There will be an open workshop in Úlfarsárdalur on the 1st Thursday every month between 3 pm to 5 pm.
Further information:
ulfarsa@borgarbokasafn.is