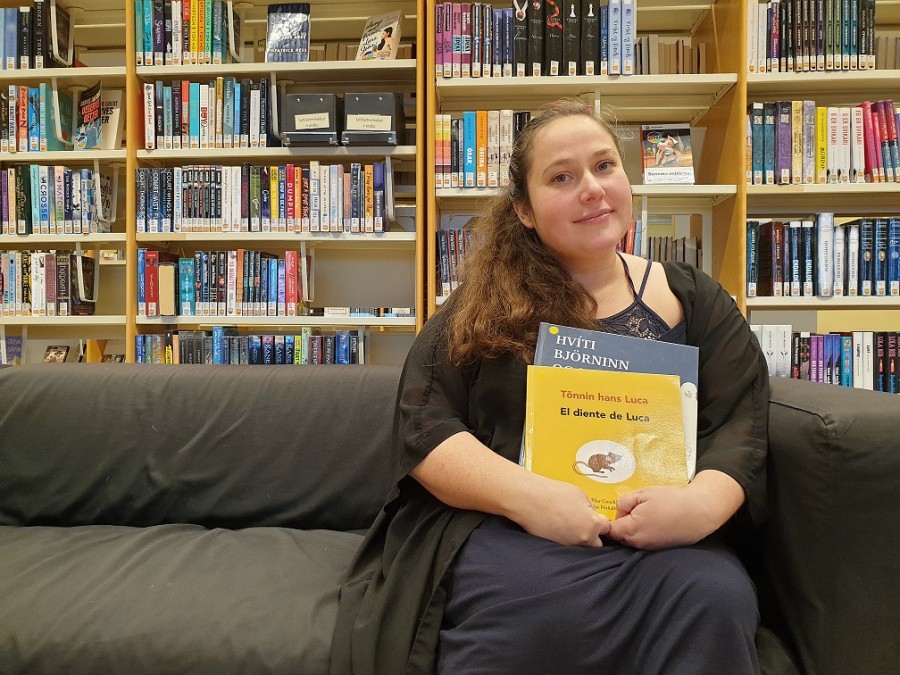 Information about the event
Storytime in Spanish | Cuentacuentos en español
Saturday September 24th 2022
* Español abajo
Sigrún Antonsdóttir reads fun children stories in Spanish. After the reading children sometimes listen to music, sing together, do crafts and other fun things.
All children and families welcome!
We often have storytime in various languages in the city libraries. Besides Spanish, this fall we will host storytime  in Arabic, Filipino and Polish.
Storytime in Spanish fall 2022: 
September 24th | 2pm - 3pm | Reykjavík City Library Spöngin (Grafarvogur neighbourhood)
October 29th | 2pm - 3pm | Reykjavík City Library Grófin
November 26th | 2pm - 3pm | Reykjavík City Library Grófin
 
For more information:
Hildur Björgvinsdóttir | Project manager of events and education
hildur.bjorgvinsdottir@reykjavik.is 
---
Sigrún Antonsdóttir leerá un cuento divertido en castellano en la biblioteca en Spöng en Grafarvogur.
Después los niños pueden colorear y probar disfraces.
Estaremos en la sala de exhibiciónes en la primera planta.
¡Todos son bienvenidos y invitados a participar!
Cuentacuentos en español también se realizará los sábados 29 de octubre y 26 de noviembre a las 14 horas.