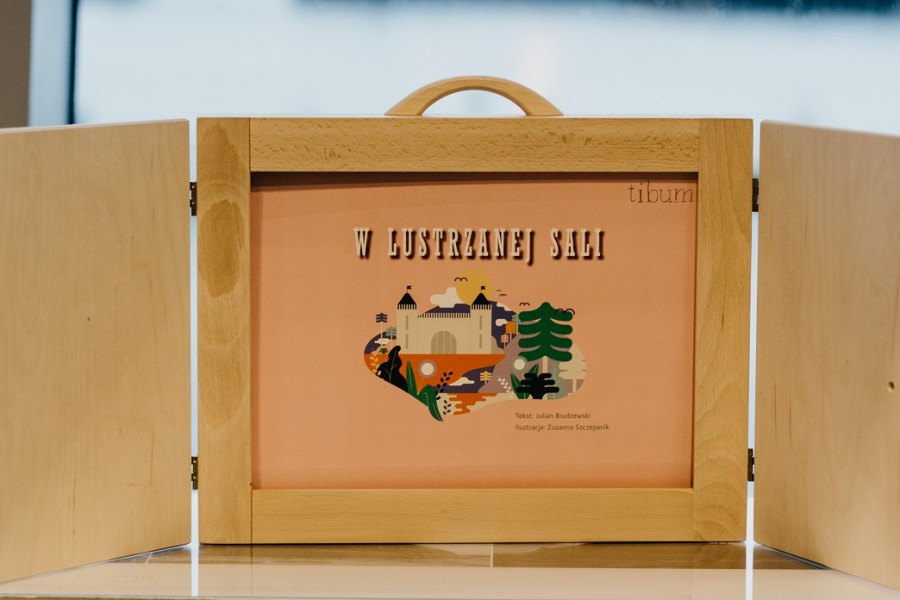 Information about the event
Kakó Lingua | Japanese Paper Theater (in Polish)
Please note the change of date!
Polski poniżej
The Kamishibai Theater is an old storytelling technique originating in Japan, using boards with pictures and text in a wooden box that has something mysterious and attractive about it. - similar to a screen from puppet theaters. Dorota Jańczak tells us the fairy tale W lustrzanym odbiciu (In the Mirror Room) by Julian Brudzewski and Zuzanna Szczepanik.
The second part of the event will be devoted to self-reflection and developing the imagination. After a short conversation, the children will illustrate their thoughts on the fairy tale with a help from Małgorzata Porażewska.
The event is in Polish.
The Kakó Lingua events are for children and families that want to learn about new languages through simple and fun activities in a friendly and inspiring environment.
The events take place at Reykjavík City Library Kringlan and the events are free.
Kids of all ages who enjoy playing around with language are welcome to Kakó Lingua, but the youngest ones may need a helping hand from an accompanying adult.
Last, but not least, there is always kakó (hot cocoa) on offer.
Kakó Lingua events spring 2022:
Sunday 27.2. |  Stories from North America (POSTPONED) 
Sunday 20.3. | Japanese paper theater (in Polish)
Sunday 3.4. | Silly Chickens
Sunday 15.5. | Music workshop for 4-9yrs 
For more information:
Hildur Björgvinsdóttir, project manager | events and education
hildur.bjorgvinsdottir@reykjavik.is
-----
Teatrzyk Kamishibai to teatr obrazkowy. Jest to stara technika opowiadania wywodząca się z Japonii, wykorzystująca plansze z obrazkami i tekstem oraz drewnianą skrzynkę – na wzór parawanu z teatrzyków marionetkowych. W pierwszej części warsztatów przedstawimy bajkę "W lustrzanym odbiciu", autorstwa Juliana Brudzewskiego i Zuzanny Szczepanik.
Druga część zajęć poświęcona będzie autorefleksji i rozwijaniu wyobraźni. Po krótkiej rozmowie, dzieci w formie ilustracji przedstawią własne przemyślenia na temat opowiedzianej historii.