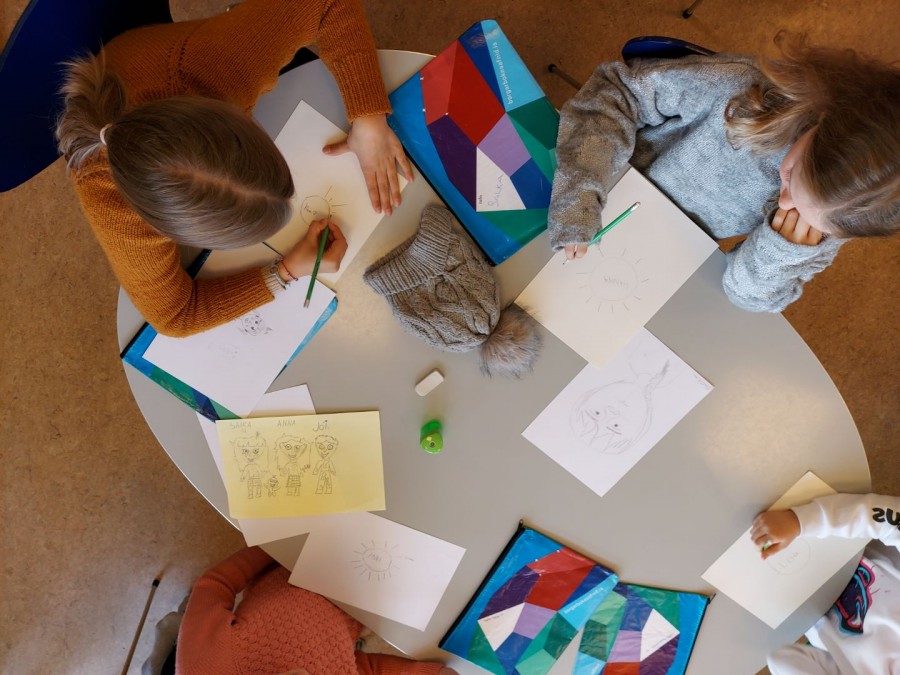 Information about the event
FULLY BOOKED! - SÖGUR ('Stories') — Playwriting | Ages 9 - 12
Saturday September 18th 2021
Borgarbókasafnið in collaboration with Sögur- Verðlaunahátíð barnanna invites children from the ages of 9-12 to learn to write a play under the guidance of Hildur Selma Sigbertsdóttir. During the course, children learn how stories come to life in a play script.

Participants attend twice; on Saturday 18 September and Saturday 2 October and work on their manuscript in between.

At the end of the course, the children will be encouraged to submit their play script in the Sögur competition and selected plays will be staged in Borgarleikhúsið. The plays will then be awarded at the Sögur Awards Festival next spring in a live broadcast on RÚV.
Hildur Selma graduated with a BA degree in performing arts from the Department of Performing Arts at the Iceland Academy of Arts in 2018. During her studies, she gained insight into all aspects of performing arts. Hildur's graduation work from LHÍ was the play Sólarplexus. The work was a mixture of exhibition and reading and was shown at the New Stage of the Borgarleikhúsið in the spring of 2018.
Hildur was one of three young playwriters who were chosen to write a short work for Núna 2019 which was shown at Borgarleikhúsið. She also wrote a script for The National Theater's project Þjóðleikur who gives young writers oppertunity to write a play will be shown all over the country. Hildur Selma has written a work for the Noon Theater of the National Theater. Her work, Visit, was selected from a large number of applications. She is also currently pursuing a master's degree in Writing at the University of Iceland.
For further information:
Ingibjörg Ösp Óttarsdóttir, project manager for children and youth
ingibjorg.osp.ottarsdottir@reykjavik.is | 411-6146