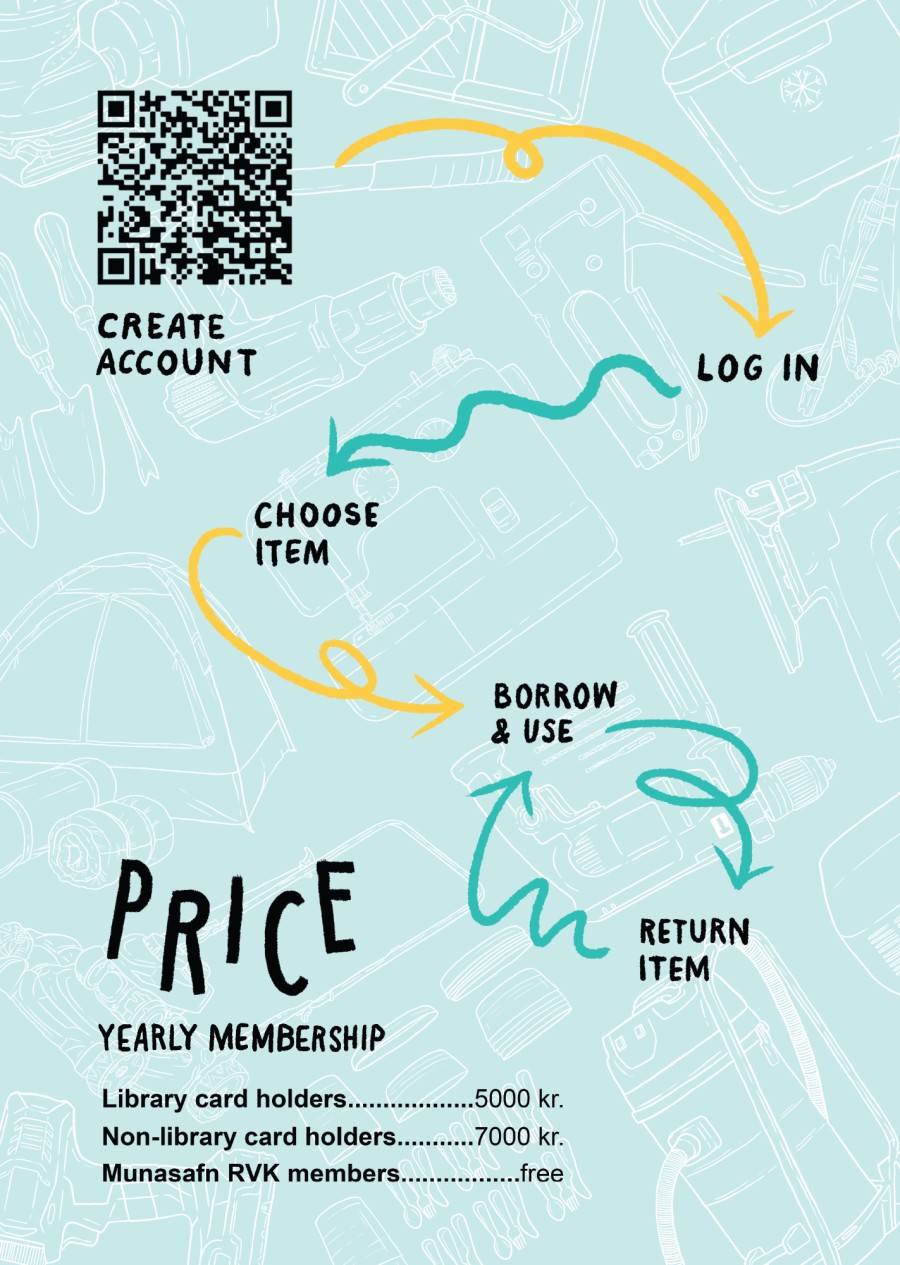 Free membership for Hringrásarsafnið | Borrow useful items
Welcome to Hringrásarsafnið where you can borrow useful items!
PLEASE NOTE, YOU CAN APPLY FOR A FREE MEMBERSHIP UNTIL 1ST OF JULY 2023*

We offer 2000 users with a valid library card a free six months membership for Hringrásarsafnið.

Please fill in this form to apply and you will hear from Munasafnið RVK Tool Library via email.

What is Hringrásarsafnið?
Hringrásarsafnið is a collaboration project between the City Library and Munasafn RVK Tool Library. We have self-checkout systems in Reykjavik City Library Grófin, Reykjavik City Library Gerðuberg and in Reykjavík City Library Kringlan and a new one opening in our library in Úlfarsárdalur soon. You can borrow all sorts of useful tools and items - the variety in the cupboards changes regularly.
See below what items are currently available at the libraries:
City Library Grófin
City Library Gerðuberg
City Library Kringlan

After the 1st of July:
How much is the yearly membership?
YEARLY MEMBERSHIP
For those who own a library card: 5000 ISK
For those who don't have a library card: 7000 ISK
For members of Munasafn RVK Tool Library: FREE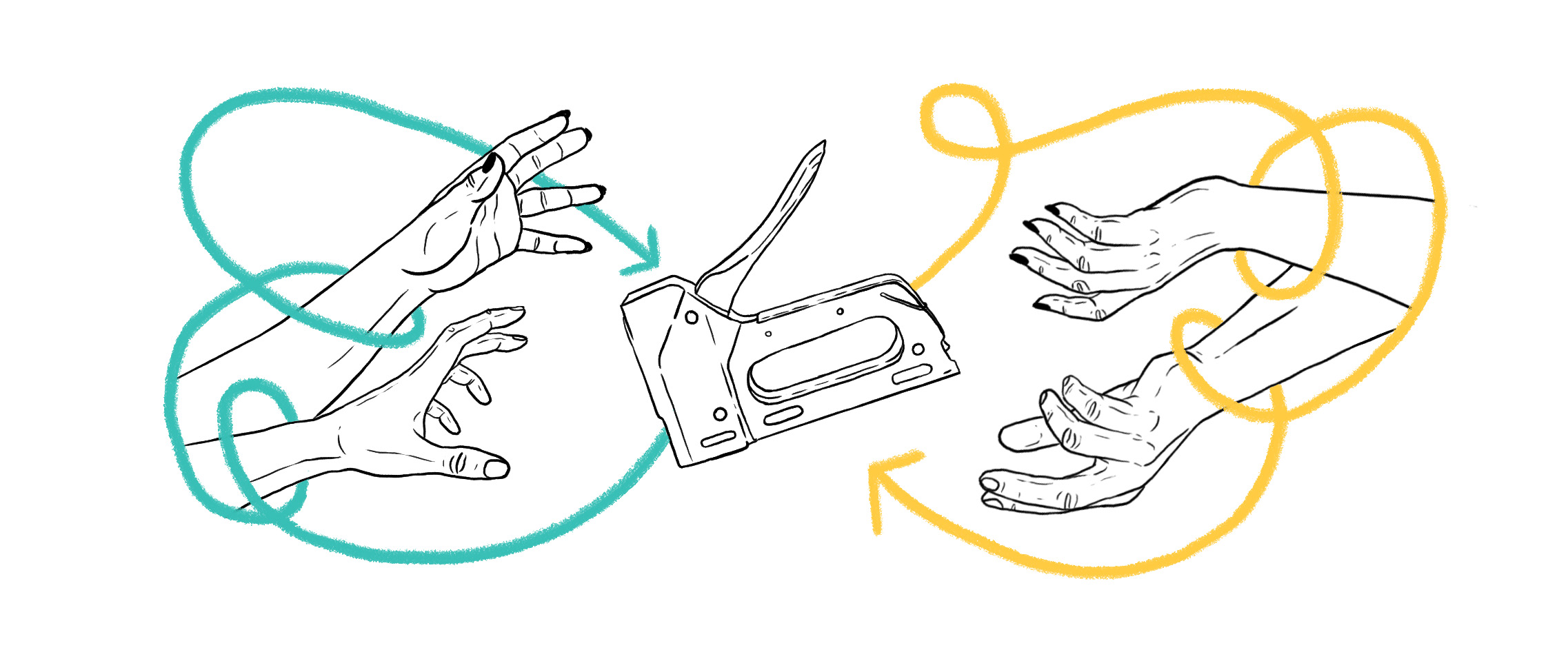 Join us and gain access, save money and reduce CO2 emission all by sharing!
*Please note that members of Hringrásarsafnið are not members of Munasafn RVK Tool Library, but all members of the Munasafn can use Hringrásarsafnið self checkout in Grófin, Gerðuberg, Kringlan (coming soon) and Úlfarsárdalur (coming soon).